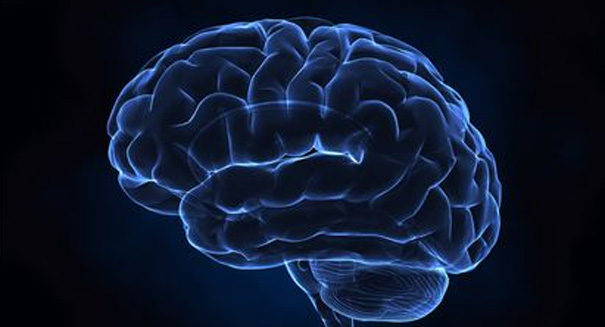 The results of this study indicate that controlling blood sugar levels may be a means for lowering Alzheimer's risk
A new study, published in the New England Journal of Medicine, examined whether or not higher glucose levels without diabetes was a risk factor for dementia.  Diabetes is already a known risk factor for dementia, but this study aimed to determine if the risk factor for diabetes is a risk factor for dementia.  Studying 2,067 participants without dementia, 232 of which already had diabetes, the researchers collected follow-up data after approximately seven years.  They found a significantly higher risk of dementia in individuals with higher than average blood glucose even if they did not have diabetes.
"The most interesting finding was that every incrementally higher glucose level was associated with a higher risk of dementia in people who did not have diabetes," said first author Paul K. Crane, an Associate Professor of Medicine at the UW School of Medicine. "There was no threshold value for lower glucose values where risk leveled off."
The results of this study indicate that controlling blood sugar levels may be a means for lowering Alzheimer's risk, CBS News reports.  Each incremental increase in blood sugar is linked to an increased risk.  There are already 5.2 million people with some sort of dementia in the U.S., with estimations that that will reach 13.8 million by 2050.  The Alzheimer's Association reports that, currently, dementia is the sixth leading cause of death in the U.S. and cost $203 billion in 2013.  Thus, identifying a means for preventing or delaying the onset of dementia is critical.
"One major strength of this research is that it is based on the ACT study, a longitudinal cohort study, where we follow people for many years as they lead their lives," said senior author Eric B. Larson, a senior investigator at Group Health Research Institute. "We combine information from people's research visits every other year with data from their visits to Group Health providers whenever they receive care. And this gave us an average of 17 blood sugar measurements per person: very rich data."
An earlier National Monitor article reports that cognitive exercises can prevent or delay dementia.  A study showed that reading and writing helps preserve cognitive functioning during old age.  Mental stimulation "works out" the brain and helps prevent physical damage to the brain that can come as a precursor to dementia.  In fact, this may even be more helpful for preventing cognitive decline than drugs, Time Magazine reports.
Physical activity throughout one's life is also important for preserving cognitive functioning, Medical News Today reports.  Participating in intensive lifelong exercise shows demonstrable improvement in cognitive functioning after the age of 50.  Though exercise is known to provide a wide range of health benefits, this provides a reason for those most worried about dementia.
WebMD describes dementia as a loss of mental functions to the point where it interferes with daily functioning.  Dementia is not, on its own, a disease.  Instead, it is a group of symptoms caused by an underlying disease or condition.  In a small number of cases, dementia can be treated because the source is treatable.  Examples of these include dementia caused by substance abuse, prescription medicine combinations, and hormone imbalances.  However, the vast majority of cases are untreatable.
The most common source of dementia is Alzheimer's disease, which accounts for more than half of all dementia cases.  Recently, doctors have been finding two diseases of the nervous system were originally diagnosed incorrectly as dementia, WebMD reports.  Other causes of dementia include conditions affecting blood vessels and major organs, and brain injury.