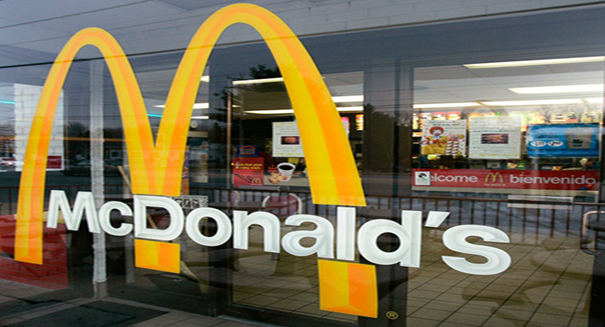 Calorie guides did little to keep people from eating too much.
A new study published in the American Journal of Public Health on July 18 shows that providing people with a calorie guide has no effect on their food choices, even when calories are displayed directly next to items on the menu.
Several states and cities in the United States require chain restaurants to provide calorie information for each of their menu items. Legislation has already been passed for the development of a national calorie labeling system, in an attempt to aid health care reform.
Previous studies had already shown that listing calories hasn't helped Americans lose weight. Fast food and restaurant foods still remain calorie laden, which hasn't helped the issue. One 14 year study showed that fast food restaurants have made few improvements to the nutritional value of their food, but 25 percent of Americans still eat at least two meals or more a week from these types of establishments.
"The general inability of calorie labeling to result in an overall reduction in the number of calories consumed has already been pretty widely shown," study author Julie Downs, an associate research professor of social and decision sciences in the Dietrich College of Humanities and Social Sciences at Carnegie Mellon University, told HealthDay. "So that's nothing new. But in the face of that, there has been the growing thought that perhaps the problem is that people don't know how to use the information without some framework, some guidance.", she further explained.
In an attempt to see if education about how many calories a person should consume would help, 1,094 people above the age of 18 at two McDonald's locations in New York were giving information about suggested calorie intake before they placed their orders. One third of the participants were given information that said women and men should limit their total daily calorie intake to about 2,000 to 2,400 calories. Another third of the participants were given a flyer that said a single meal should only contain between 650 and 800 calories. The other third of the participants were given no information at all.
After each participant's order has been placed, researchers reviewed their order receipt and gave them a survey to fill out after they were done with their meal.
Women eating lunch ordered around 824 calories, while men ordered around 890. This showed that women consumed about 27 percent more calories than the recommend amount for a single meal and men consumed about 11 percent more.
The researchers discovered that giving people calorie guides had no significant impact on how they used the calorie listings on the menu. Shockingly, those given calorie guides consumer 49 more calories on average than those who were given no guide at all.
"In the end the bigger issue is that asking people to do math three times a day every day of their lives is a lot," Downs suggested in her interview with HealthDay. "Because it's not like we make a decision about what to eat just once. It's a lot of decisions. And if you add a cognitive burden on top of that it's a lot to ask."