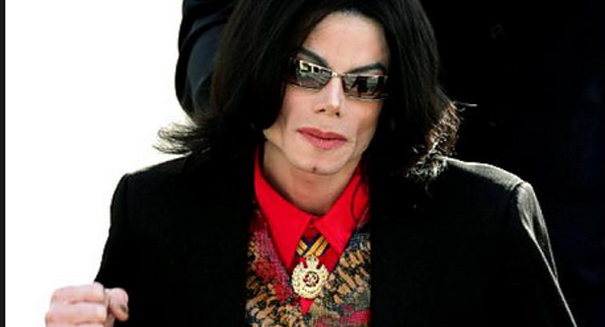 The late singer was first accused of molestation in 1993.
According to secret FBI files, former prince of pop Michael Jackson paid off the families of approximately two dozen boys he was accused of molesting.
Staff members of the British newspaper "Sunday People" obtained access to the FBI documents and found out that he bought the victims' silence for $35 million.  Rather than let most of the accusations go to trial, Jackson instead paid out large sums of money to the families, with one victim receiving $20 million.  Jackson was accused of sexually abusing the 24 boys over a period of about 15 years.
The information was released after one of the victims, Wade Robson, launched a lawsuit against Jackson's estate.  Robson claims that he was molested by Jackson at the singer's Neverland ranch. Robson said that the abuse started when he was seven years old and continued until he was 14.
The names and bribe amounts Jackson paid out were obtained by a private detective who was hired by a victim's father in 1993.  The detective has numerous documents and audio recordings that incriminate Jackson.  The evidence against Jackson dates back to 1989 and describes him as being a serial predator.  While some would accuse the investigator of trying to hurt the family four years after Jackson died, the investigator said that isn't the case.  "I haven't released this now to upset Michael's children, who haven't done anything wrong," the detective maintains.
The Jackson family denies the allegations and have said that the accusations made by Robson will only further hurt the family, including Jackson's daughter Paris who is under psychiatric care right now after a failed suicide attempt made earlier in June.  The family also believes that the accusations are part of what attributed to Paris's suicide attempt.  According to a statement made by a source close to the family, "the Wade claims were part of why Paris was so bullied. She may need round-the-clock supervision."
The late singer was first accused of molestation in 1993.  A police search of his home yielded photographs of young boys in little to no clothing, but Jackson was never indicted in that case. Jackson was arrested 10 years later for sexual molestation of another boy.  That case went to trial and lasted five months, but Jackson was eventually acquitted of all charges.  Despite the numerous molestation allegations over the years, Jackson was never found guilty of being sexually inappropriate with children.
This news comes out as Jackson's family is in the middle of a lawsuit against concert promotion company AEG Live.  The family accuses AEG Live of contributing to Jackson's death.