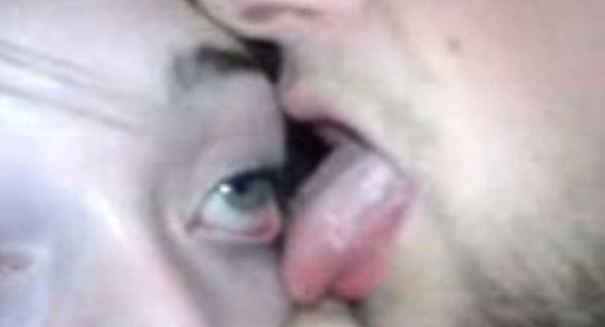 One school in Japan discovered the trend after a disproportionate number of students began coming to school with eye patches.
Japan has become known for having some bizarre trends in fashion, cuisine, and retail, but the newest fad is a form of intimacy known as oculolinctus, or eyeball licking, and it is causing the rate of eye infections to surge.
Eyeball licking, true to its name, involves one person licking the eyeball of the other. It is a sexual fetish that is not new and not isolated to Japan, but it has recently become most popular among teens and adolescents in Japan.
One school in Japan discovered the trend after a disproportionate number of students began coming to school with eye patches, according to Japanese blog Naver Matome. The students were wearing eye patches as part of treatment related to eye infections, a major risk of oculolinctus.
Eyeball licking, or worming, spreads bacteria found in the mouth to the otherwise almost completely sterile environment of the eye.  Specifically, there is a higher risk of conjunctivitis (pink eye) and the more serious danger of developing a corneal ulcer.  Depending on the nature of the bacteria, this can lead to a hole in the cornea and permanent damage or even blindness.
"You're potentially traumatizing the eye," Dr. Robert Noecker, an ophthalmologist in Connecticut, told Medical Daily. "You can knock cells off and easily scratch the cornea, which can lead to a corneal ulcer that can be blinding."
Oculolinctus is not the only bizarre or disturbing sexual fetish.  There are plenty of others that have not become trends, but exist, presenting their own risks. Some of these include using bodily fluids or waste, animals or insects, and inanimate objects.
The trend becoming popular in Japan is hardly shocking to some, given other fads that have developed there. Many of these are harmless, albeit strange, products. For example, one Japanese company developed a menu that would be shown on a 3D LCD screen, allowing patrons to see the food in front of them before ordering it. Another fad product was the boyfriend pillow, which simulates a cuddling arm.
Some of the more dangerous popular products in Japan include the eyelash perm and skin whitening.  The eyelash perm creates a semi-permanent curl to the eyelash to avoid having to manually curl for three to five weeks.  Unfortunately, this presents a number of dangers to the eye and surrounding area.  Skin whitening, which is popular in a number of countries in Asia, supports the perception that lighter skin is more beautiful.  Even more so than tanning, artificial lightening of skin carries risks for the user that are magnified the more often the process is repeated.