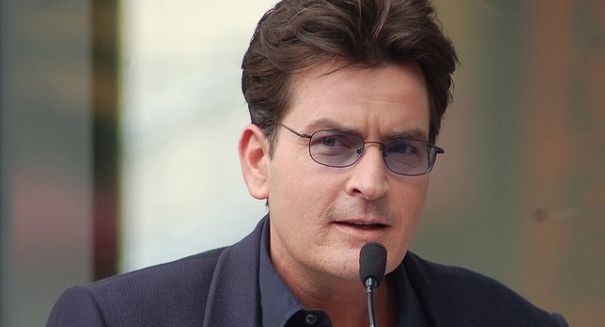 Who's smarter: Kim Kardashian or Farrah Abraham?
Charlie Sheen had some mean things to say about "Back Door Teen Mom" star Farrah Abraham in a letter to the newly-minted adult entertainment pro. According to a copy of the letter obtained by celebrity gossip site TMZ, it seems that Sheen is irate that Abraham leaked details of their private text message conversation.
"I truly do not recall giving you permission to globally reveal any communication between us," Sheen said at the beginning of the letter.
Then he threw a couple of 90 mph fastballs at the former star of MTV's "Teen Mom."
He sarcastically said that her daughter Sophia "must be so proud" of her work in the adult entertainment industry. Of course, this sounds a little hypocritical coming from someone who shared his house with adult entertainment star Bree Olsen. And, like Farrah, Charlie also has children.
Eventually, Sheen told Farrah to go to middle earth, where he predicted that they would "wave the cover charge" after seeing her "five o'clock shadow."
What got Sheen so irate that he decided to fire off an angry letter to Abraham? It seems that Sheen and Farrah had had plans to meet in person. "You sound fabulous!" Sheen said in a text to Farrah. "Would love to get together!!"
Unfortunately or perhaps fortunately for Farrah, they never met and probably never will because TMZ posted screenshots of the text exchange Thursday. As soon as Charlie found out that his private conversation with Farrah was posted for the whole world to see, he wrote up a nasty letter and sent it to Farrah, effectively eliminating any chance that the two will ever meet or that Farrah will ever get a role on "Anger Management."
A lot has been happening in Farrah's world over the last several months. Not only did she sell a video featuring herself going at it with adult film star James Deen to Vivid Entertainment for a sum rumored to be around $1 million, but the "Teen Mom" star recently had her breasts augmented from a C to a D.
The breast enhancement procedure, which Us Magazine says cost the reality TV star a little more than $7,000, took place just three days after her 22nd birthday on June 3. Of course, Farrah was anxious to show them off and thought that hosting a Vegas pool party at the Sapphire Pool & Day Club would be the perfect setting to reveal her new assets. In fact, the New York Daily News reports that Farrah let a little too much of one of her new assets show while pictures was being taken.
It seems that Farrah's new breasts have also given her the confidence to take on other celebrities. In an interview with New Jersey's Metropolis Nights magazine, Abraham ripped comparisons to Kim Kardashian, saying that she "outshines her" in both her "personal and professional life."
Who's smarter: Kim or Farrah? Should Farrah be working in adult entertainment when she has a little kid to raise? Share your thoughts in the comments section.