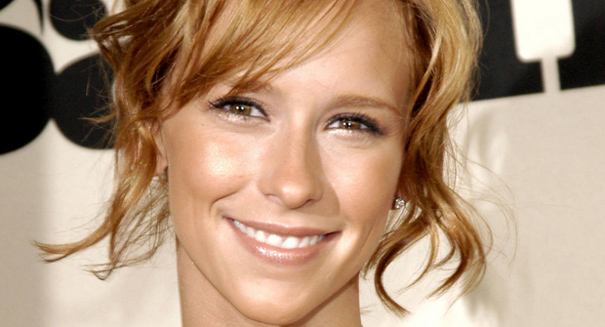 It's her first pregnancy.
Jennifer Love Hewitt will be sharing the love with a new baby soon.
US Weekly reports that the 34-year-old "The Client List" star is expecting her first child with boyfriend Brian Hallisay, who is also her co-star on the popular Lifetime drama series.
"We're so thrilled and happy to start a family," the couple told the magazine in a statement on Tuesday. Hewitt is reportedly three months pregnant. More details about her pregnancy will be revealed in the latest issue of US Weekly, which hits newsstands on Friday.
Hewitt and Hallisay started dating 15 months ago after Hallisay joined the cast of "The Client List" playing Hewitt's on-screen estranged husband Kyle Parks. The role started out as a recurring and has since become a main one. They previously meet on the short-lived NBC series "Love Bites" in 2011.
With a baby on the way, it looks like Hewitt finally found her true love in Hallisay. Hewitt has previously been in a relationship with Scottish actor Ross McCall, who she began dating in 2005 after meeting on the set of the former CBS series "Ghost Whisperer." They got engaged in 2007, but called it off a year later. In 2009, she started dating her "Ghost Whisperer" co-star Jamie Kennedy, but they broke up the next year.
Back in 2010, the actress expressed to US Weekly her desire to have a family, saying, "I would love to to have babies. . . one day. I'm obsessed with babies!"
Hollywood has also been obsessed with Hewitt's impending pregnancy, to which she discussed during a conference call with press that same year, according to Newsday.
She said, "The paparazzi has been saying I'm pregnant for four years now and I have yet to pop out a baby! They've kind of already done that with me so I feel that when the moment comes, they'll say, 'We don't care — you've been pregnant for 18 years already!'"
Don't worry Hewitt, we at NatMonitor still do care that you are pregnant. Another star that will soon be baby-proofing their house is Kate Winslet. People magazine reports that the 37-year-old Titanic star is expecting her first child with third husband Ned Rocknroll. According to US Weekly, this is the third pregnancy for the actress, as she has two previous children, 12-year-old daughter Mia and 9-year-old son Joe, with former husbands Jim Threapleton and Sam Mendes. Winslet's news is no surprise since she has said in the past that she wanted to expand her family.
In an 2006 interview with InStyle she said, "I'm hoping to have more kids. I don't know whether one or two. Oh, God, I would love to have more."