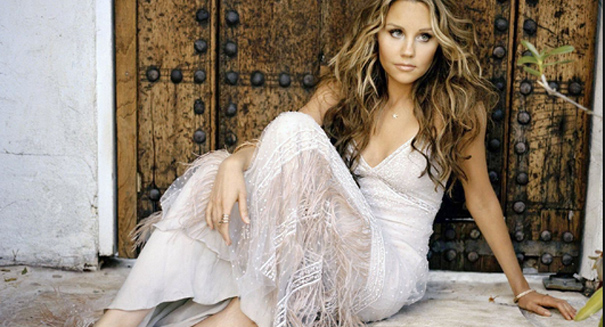 Bynes lashes out.
If former Nickelodeon star Amanda Bynes is trying to outdo Lindsay Lohan as far as receiving negative publicity goes, she's doing a fantastic job.  After making headlines for getting arrested and Twitter feuding with Rihanna and Courtney Love, she is now in a Twitter feud with Sports Illustrated model Chrissy Teigen.
On May 23, police responded to a report of marijuana use at Bynes's apartment.  Police claimed she threw a bong out the window and she was arrested for reckless endangerment, tampering with evidence and criminal possession of marijuana.  Police took her to the hospital for a mental evaluation.  Bynes denies all charges and also claims that one of the police officers on the scene sexually harassed her.
Teigen had the following to say regarding Bynes's legal issues and Twitter drama: "The fact that Amanda Bynes has any 'support' to retweet is really unsettling.  Then she added her followers should "Support people with mental illness, yes. But don't condone/enable scary and poor behavior."
This sounds like reasonable advice, but Bynes took exception to the comments and redirected her anger from Rihanna and others to the model.  "Ur not a pretty model compared to me. I'm far prettier than u!" Bynes wrote. "I'm offended that you're saying I have a mental illness when I show no sign of it…I think you're jealous that you're just an ugly model whos career is uninspiring!"
Gallery: The top 6 hottest boobs in Hollywood
After Bynes's comments, many of Teigen's followers posted comments defending and trashing Bynes.  Rather than engage Bynes and respond with heated comments of her own, the model chose to take the higher road and encouraged her followers to refrain from making rude comments.
Teigen isn't the only person who Bynes has called ugly in the past few days.  She has also called celebrity blogger Perez Hilton "scary and ugly" and said that Courtney Love is the "ugliest woman" she has ever seen.  One thing is for certain–Bynes isn't doing much to gain any support from any of her friends in Hollywood.
Even though Bynes got off to a great start to her career at the young age of 10 on Nickelodeon's sketch comedy All That, which eventually led to roles in Hairspray and She's The Man, Bynes's career has completely fallen apart and she hasn't appeared in a film or TV show since 2010.  Her legal issues began in 2012 after she was arrested for DUI and a hit-and-run incident.  She was sentenced to three years probation earlier this month for her issues, but that hasn't been the eye opener that many had hoped it would be for the formerly promising young actress.