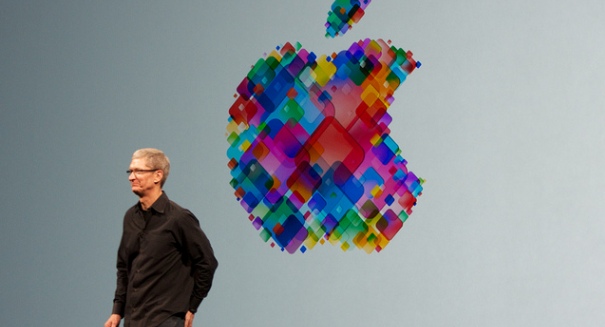 What do you think of Cook's advice?
Speaking to MBA students at Duke's Fuqua School of Business, Apple CEO Tim Cook told his audience to "write [their] own rules," reports Bloomberg Businessweek. Cook's advice was actually a response to a question from a student, who said, "When is it okay to break the rules?"
Cook, who is graduate of a Duke's Fuqua School of Business, had a rather interesting answer for the student. Cooks said that people should "rarely follow the rules." He added that doing things in a "formulaic manner" is a "rotten strategy" that never lets you become better than your competition.
As CNET points out, Cook's tenure as Apple CEO has been an extraordinarily challenging journey, one that is far from over. After the death of Apple co-founder Steve Jobs, Cook was tasked with guiding the tech company through the murky waters without their internationally recognized leader at the helm. Fortunately, Cook has masterfully guided the company through this transition, but now he faces growing competition in a number of markets.
CNET notes that Samsung is quickly becoming a big-time competitor for Apple in the mobile phone market. In fact, Samsung recently said that it had sent 10 million Galaxy S4 phones across 60 countries in less than a month. Comparatively speaking, Apple said it shipped 37.4 million iPhones in its most recent quarter.
During an interview at the D11 conference Tuesday, Cook said that Apple wants to get one iPhone model right before it moves on to multiple iPhone models. Cooked said, however, that he wasn't completely ruling out the idea of expanding to multiple iPhones at some point in the future. Cook's leadership is likely to be tested as Samsung continues to press for more of the market.
Cook's leadership abilities will really be tested as Apple starts to develop wearable technology in the form of a curved glass smartwatch. It appears that both Apple and Google agree on one thing: that the age of wearable technology is upon us. While Apple develops a smartwatch, Google is preparing to launch Google Glass. These so-called smart spectacles will allow the wearer to surf the internet, text with friends and use various social media networks.
To help Apple not only compete with its largest competitors, but to best the company's competitors when it comes to quality products, Cook will have to write his own set of rules and to avoid thinking in a formulaic manner.
What do you think of Cook's advice? Has Cook led Apple in the right direction? Who's Apple's biggest competitor at the moment? Sound off in the comments section.