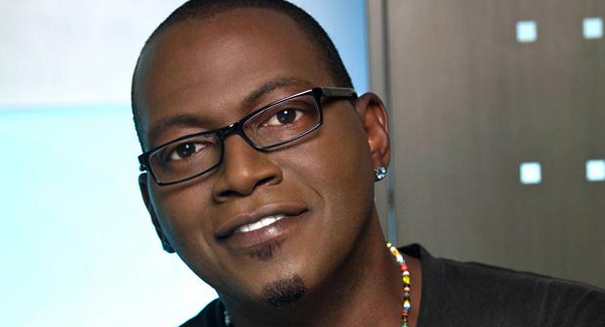 Jackson to depart "Idol" later this year.
Randy Jackson, the only judge from the original American Idol judging panel, announced that he is leaving the show after twelve seasons.
In a statement Jackson released he tells his fans why he is finally departing: "It's been a life changing opportunity but I am looking forward to focusing on my company Dream Merchant 21 and other business ventures."
In addition to being a judge for one of the most popular TV shows of all time, Jackson has had a busy career that includes playing, recording and producing music.  Since he has worked in nearly every aspect of the music industry, he has arguably been Idol's most qualified judge.
When American Idol began in 2002, Jackson joined the loathed Simon Cowell and Paula Abdul to make up the judging panel that decided which hopefuls would make it to Hollywood.  Jackson's twelfth season with Idol was supposed to be in a limited capacity as a mentor, like the role Jimmy Iovine has played, but the decision was ultimately made to make him the fourth permanent judge.
Many Idol fans are now wondering what will become of the singing competition with Jackson completely out of the picture.  Even if fans didn't care for the current judges, it was hard not to tune in each week just to hear the familiar "Yo, dawg" and Jackson's helpful advice.
To add to speculation about the future of Idol, the show has experienced a drop in ratings this season of nearly 25 percent.  It's not clear whether this ratings drop is due to the friction between the judges (Mariah Carey and Nicki Minaj have constantly been at each other's throats) or if the show has simply outstayed its welcome.  The singing show The Voice has experienced a drop in ratings as well, so it may be possible that people are getting tired of reality singing competitions.
Despite the drop in ratings and Jackson leaving, it appears that another season of Idol is in the works and rumor has it that Minaj, Carey and Keith Urban won't be coming back as judges.  This is understandable considering the lack of chemistry this season, something that has rarely been a problem in the past.  An insider said that not only will there be a completely new judging panel, the show will be under a different producer as well.
Fans will find out who will be crowned the new Idol on the season finale which airs Thursday, May 16 at 8:00 ET.