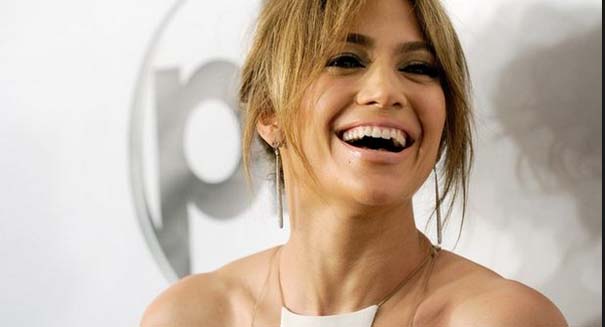 Lopez is rushed to safety.
Singer and actress Jennifer Lopez had quite a scare on Sunday when gunshots interrupted her interview with Entertainment Tonight.  Lopez was rushed to safety and there were no reports of injuries.
Lopez had just wrapped up filming for a music video for her new single "Live It Up" on the beach in Fort Lauderdale, Florida when the interview with Entertainment Tonight's Rob Marciano was cut short by gunfire.  Witnesses reported hearing three gunshots near the Entertainment Tonight set.
Marciano tweeted about the incident almost immediately: "BREAKING: Gunshots fired on Fort Lauderdale Beach DURING my JLo interview. No kidding. Security scrambled her away."  Marciano later added that the shots were fired approximately 400 yards away from the set and that ambulances arrived, which was merely a precaution since no one was hit.
After police arrived to the scene, they detained several individuals, but no arrests were made. According to Fort Lauderdale Police spokeswoman DeAnna Greenlaw, "there are no known witnesses, no reported injuries and no further information" about the incident.
Fort Lauderdale has experienced an increase in gang activity in recent years, although police don't know if the shots were gang-related or an isolated event.  In any event, Lopez did have her security team on hand during the music video shoot and the interview, and they quickly acted and got her to safety after hearing the gunshots.
Lopez hasn't made any statements to the media or by Twitter regarding the gunshots, but one can imagine that the 43-year-old mom to two had to be shaken up.  Lopez's boyfriend Casper Smart and rapper Pitbull were at the music video shoot and Pitbull later thanked Lopez for letting him work with her on the new single on Twitter, but he didn't mention the shooting.
In addition to filming the video for the new single "Live It Up," Lopez has been a busy woman lately.  She is working on her eighth studio album.  The album doesn't have a release date yet, but "Live It Up" will be on the album and will be released on May 8.  Lopez has also gotten in touch with her film side by producing a new TV show that will air on CBS on June 3, called The Fosters. The show is about a same-sex couple raising a family.
J. Lo fans will get to see her perform live on the season finale of American Idol this month.  Lopez served as a judge for Idol for two seasons before leaving.  In her first appearance on Idol in a year, Lopez will likely perform "Live It Up" during the finale show.