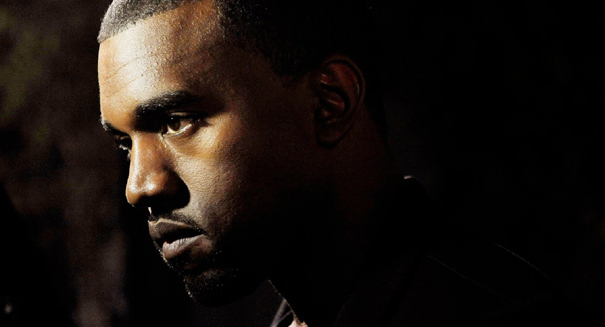 West, Kardashian are expecting.
Just days after Kim Kardashian's divorce from Kris Humphries was finalized, reports circulated that the mom-to-be had plans for a lavish wedding after her and Kanye West's child is born. Unfortunately for Kardashian fans that are craving details over the pending nuptials, this doesn't appear to be the case.
Last week an insider said that Kardashian's current wedding plans included a "starlight ceremony in California's Big Sur," but new sources are now saying that Kardashian doesn't have her sights on a wedding at all.  "The last thing Kim wants to do is turn around and plan a wedding and all that right after having a baby," the source stated.
Despite all the wedding talk, West and Kardashian aren't even officially engaged yet, as he hasn't popped the question or put a ring on her finger.  Lorraine Schwartz, jeweler and friend to Kardashian, said that she hasn't begun to design a ring for Kardashian yet.  Schwartz designed the 20.5 carat ring that Humphries gave Kardashian when he proposed.  When the time does come for West and Kardashian to make things official, one can only wonder if the rapper will try to one-up Humphries with a bigger stone.
Even though Kardashian has expressed her desire to get married again, between some of her pregnancy woes and preparing to become a mom, stressing over wedding plans is probably the last thing the fashion designer and reality TV star needs on her plate.  The pregnancy has been tough on Kardashian, as was revealed in an interview with Ryan Seacrest, and someone close to Kardashian verified that she has had "a miserable pregnancy."
Another source close to Kardashian has said that there is a practical reason Kardashian would never get married so quickly after giving birth.  The source told In Touch that Kardashian would never plan a wedding so soon after her pregnancy because she "wouldn't ever get married fat." Kardashian has reportedly gained more than 60 pounds so far and has approximately two month to go.  The final two months of pregnancy is typically when women gain most of their baby weight.
Kardashian has been showing off her rapidly growing baby bump in some very tight maternity clothing that has gotten her both virtual high fives and criticism.  It won't be much longer before criticism of Kardashian goes from how she is handling her pregnancy to how she is dealing with motherhood and losing the baby weight.