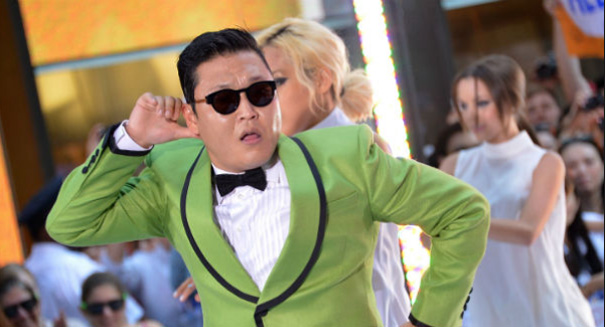 Is "Gentleman" better than "Gangnam" style?
South Korean rapper Psy may have the most-viewed YouTube video of all time and a recently released hit that already has 237 million hits, but the king of YouTube just got bumped off the top of the South Korean charts by a 63-year-old pop star, according to the Guardian.
While Psy's "Gangnam Style" has more than 1.5 billion views on YouTube and thousands of parody videos, South Korean pop star Cho Yong-pil, who has been churning out pop music since before Psy was born, recently grabbed the top spot from the popular rapper with his new single "Bounce."
The Guardian reports that Cho's new songs, all offered in the album "Hello," clinched the top ten spots on the daily charts, sending Psy's "Gentleman" to No 13. The South Korean rapper's new single was also pushed back to the second spot on the weekly charts.
In an interview with MTV News, Psy said that releasing "Gentleman" was the "worst time ever in [his] life." However, that might be hard to believe given that Psy probably earned around $4 million from YouTube for "Gangnam Style" and is likely to earn a smaller, but still significant chunk of change from the views that "Gentleman" generates on Google's video sharing site.
Psy admitted during his interview with MTV News, that his biggest fear in the lead up to releasing "Gentleman" was that he'd be labeled a "One-Hit Wonder." We'll let the readers decide, but our guess is that no one will ever call Psy a "One-Hit Wonder."
Which Psy song is your favorite: "Gangnam Style" or "Gentleman?" The South Korean rapper has already proven that he isn't a "One-Hit Wonder" by producing another hit single with more than two-hundred million views on YouTube, but will Psy remain relevant for more than a few years or will 2012 and 2013 be his only years in the international spotlight? Share your thoughts in the comments section.