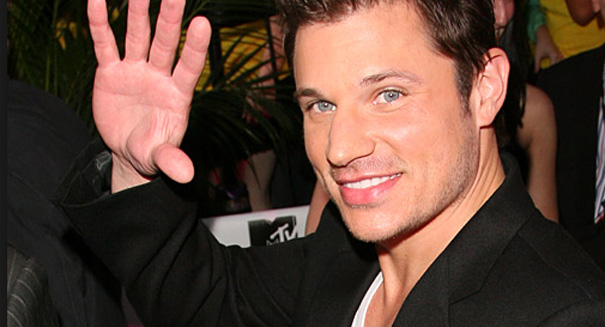 Lachey: stay away from Taylor Swift.
Nick Lachey has some advice words for boy bands around the world: stay away from Taylor Swift.
Speaking in an interview with MTV, the former boy band member offered his dating advice, joking the Swift's willingness to write songs after her former beaus made dating her a bit of a risk. Lachey's diss was likely direct at One Direction band member Harry Styles, who was recently linked to Swift.
Swift has recently penned songs on a number of her flings, including John Mayer, Jake Gyllenhaal, and Joe Jonas. The 23-year-old country superstar has, however, declined to confirm or deny which song was penned for which ex, leaving the media (and her fans) guessing.
The jab comes as Swift hit single 22 is the center of a new advertisment for Diet Coke. The ad, which some have compared to Beyonce's Pepsi commercial, is being well received. In the ad, Swift wonders around a small town as everyone chimes in, singing her song. The ad is set for release later tonight during American Idol.
Meanwhile, Lachey is back on the media scene as he plans to reunite with  Boyz II Men and New Kids On the Block for a reunion tour. The former boy band member said he is a bit nervous about his return to the spotlight, citing the ubiquity of cell phone cameras and social media. Lachey said the lack of privacy is even more of a threat than when he first started out.
As for Swift, she has said she would have no problem with one of her exes penning a song. The country singer said she would welcome any words penned by her former romances, saying that she does consider anything off limits.