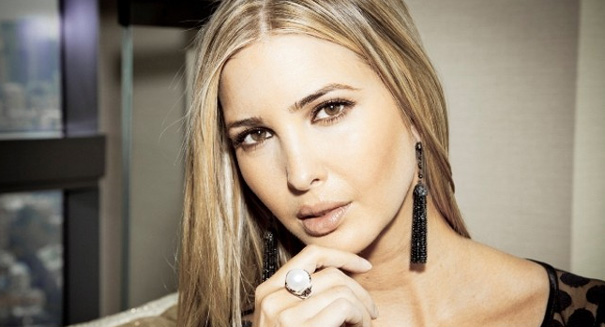 Ivanka Trump tweets her exciting news.
Real estate executive, businesswoman and reality star Ivanka Trump has a 20-month-old daughter, Arabella Rose. In a just-published interview with Redbook, Trump talked about working 16-hour days and trying to balance her career and home life. She might have to start cutting back on her hours at the office, because she and her husband, New York Observer owner Jared Kushner, have announced that they are expecting their second child.
Trump tweeted her excitement on Thursday morning, after Page Six first reported the news, thanking followers for their support.
In her recent Redbook interview, Trump discussed her time as a mother. The daughter of real estate mogul Donald Trump said that she  continuously works to maintain a balance between work and home. She added that she finds motherhood harder than her career.
"I think the expression 'working' versus 'non-working' implies that a mother who stays home doesn't work. It's far more difficult than anything I do in the office," she said. "Every morning I'm so sad to leave Arabella. But it's important for me to continue what I'm doing. It's fulfilling to me, and I think it makes me a better mom when I'm home."
Trump, 31, and Kushner, 32, married in October 2009, three months after she converted to Judaism. She is an executive vice president of The Trump Organization, of which her father, Donald Trump, is CEO. She also owns a fine jewelry line as well as a lifestyle collection that includes clothing and accessories.
Followers of Trump, who is an adviser to her father on The Celebrity Apprentice, will likely wonder whether she will continue to appear on the program. There's no word on whether the pregnancy will cause her to miss the next season of the reality show, which usually tapes in the fall.
Trump's second child will be the sixth grandchild for her famous father, whose oldest son, Donald Trump Jr., has four kids. And The Donald could have even more grandchildren to look forward to — Ivanka recently told Forbes that she and Kushner would love to have three or four kids of their own.
The announcement came on the same day John Enabnit, who is accused of stalking Trump, was found mentally unfit to stand trial. Trump has not commented on the ruling. 

Are you excited for Trump? Do you hope she'll have a boy or another girl? Will she have to cut back on her work hours after the baby comes, or will she just hire another nanny? Share your thoughts in the comments section.