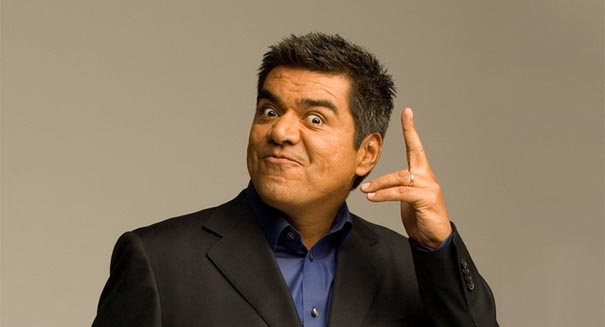 Is Lopez headed to "Late Night?"
Could former late night host George Lopez make a comeback?
The former TBS late night host has reportedly shot down rumors that he could return to late night, saying Sunday that he has no intention of succeeding Jimmy Fallon when he moves to host The Tonight Show.
"I know all those guys. They're all good guys, but that's a tough job. There are a lot of tough jobs in TV. That could be one of the toughest, hosting a show every night," said Lopez.
"I'm out of that thing," he added.
While speculation over the future of NBC's late night show remains rampant, the future of The Tonight Show seems firmly in place. Jimmy Fallon, who currently hosts Late Night, will reportedly succeed Jay Leno in the fall of 2014, when his contract expires. The network has not confirmed the rumor.
Lopez is no stranger to the late night dance. The former TBS star's show was  canceled last year after Lopez Tonight failed to increase its viewership. Viewership dropped 40 percent when Lopez moved his show back an hour to midnight to make room for Conan O'Brien, who joined TBS after a time-slot dispute that ended with Jay Leno returning to host The Tonight Show.
While the latest switch at NBC was hardly a surprise, the  switch is full of drama. Leno is reportedly disgruntled over the proposed departure. The Tonight Show host took a number of shots at his NBC bosses last week, saying he expects to receive a major check before heading out in the fall.
The departure is likely to present NBC executives with a bit of problem. Leno's ratings remain relatively high.The Tonight Show host has successfully captured the coveted 18-49 demographic for years. However, with ABC moving Jimmy Kimmel to 11:30, executives at NBC are said to be gearing up for the next generation of viewers.
Regardless, Leno seems posed to go out on top. According to Nielsen ratings, The Tonight Show host has just turned in some of his best numbers yet: 3.52 million, a  seven-week high.