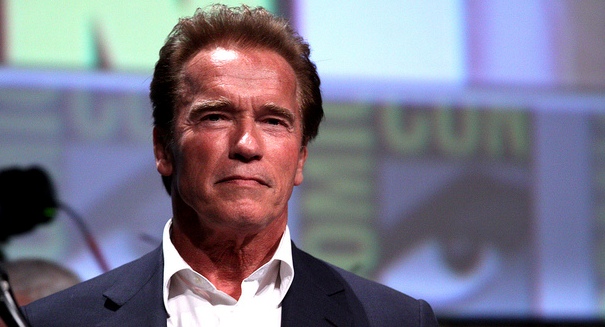 Guy stumbles upon Schwarzenegger sex photo in a storage space owned by late Penthouse founder Bob Guccione.
ABC News reports that a New Jersey man has found a collection of scandalous images and historic letters, including nude photos of former California Governor Arnold Schwarzenegger and Madonna, after buying a collection of items in a storage space once owned by Penthouse publisher Bob Guccione.
Hedge fund manager and art collector Jeremy Frommer, the man who purchased the storage space, bought the sealed storage space in 2012.
"That search led me down this road. After a year of acquisitions I made my largest purchase in late November. That one contained all the celebrity stuff," Frommer told ABCNews.com.
The nude photo allegedly shows the former body builder engaged in a sex act.
Frommer revealed that the contents of the storage space also contained letters between Guccione and former Vice President Dick Cheney.
"In the 1980s there was no internet," Frommer added. "If you had pictures or a story to sell, you had nowhere to go other than Penthouse. We've got thousands of boxes of stuff people sent."
It's not clear whether Frommer wants to release the photos.
The last thing Arnold needs is another headline with the word "sex" next to his name. In 2011, the former body builder and film star admitted that he had fathered a love child with the family's housekeeper. Although Schwarzenegger took "full responsibility" for the indiscretion in a statement to the Los Angeles Times, his wife Maria Shriver left him after learning of the affair.
Speaking to the German newspaper Bild earlier this month while promoting his latest film "The Last Stand," Schwarzenegger said that he still loves Maria and hopes that they can get back together. Whether there's any chance of the couple getting back together is unclear at the point in time.
Will the Schwarzenegger sex photo impact Arnold's chances of getting back together with his ex-wife? Will Frommer ever release the sex photo? Share your thoughts in the comments section.