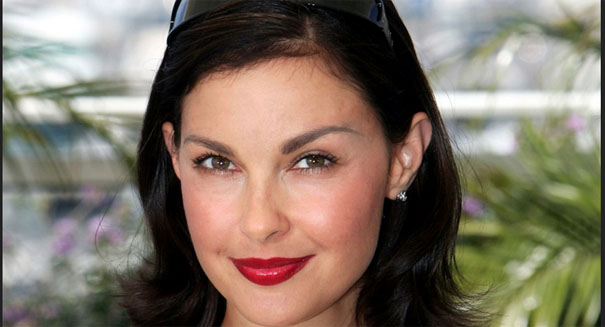 Judd to divorce Dario Franchetti.
After eleven years of marriage, actress Ashley Judd and Indy car racer Dario Franchitti have called it quits. The two have released a statement that they have separated but say that they will remain family.
The statement released by the couple read: "We have mutually decided to end our marriage. We'll always be family and continue to cherish our relationship based on the special love, integrity, and respect we have always enjoyed."
The two have even taken to the social media with Judd, 44, tweeting "Family forever. @dariofranchetti" to which Franchetti replied "@ashleyjudd family forever." The two announced their engagement in December of 1999 and married two years later in December of 2001.
The couple married at Skibo Castle near Dornoch in Franchitti's native Scotland and divided their time between their Georgian mansion in Stirlingshire and their farm just outside of Franklin, Tennessee. However, they placed the Stirlingshire property on the market this past July.
Judd is the daughter and sister of famed country duo Naomi and Wynonna Judd, but she is of course more widely known for her own successful acting career. She is most known for her roles in films such as Heat, Double Jeopardy, Divine Secrets of the Ya-Ya Sisterhood and De-Lovely.
Judd, who was named as one of FHM's "Sexiest Women in the World" in 2006, has most recently starred in the ABC television series Missing in which she plays an ex-CIA agent searching for her son who has gone missing while on a summer internship in Italy. However, the show was cancelled after one season and 10 episodes although at one point Judd mentioned another network might pick up the show.
Judd is also known for her activism in a variety of causes. The self-proclaimed feminist has been the Global Ambassador for Youth AIDS and gave testimony to the U.S. Senate Foreign Relations Committee in June of 2005. Judd also served as a delegate to the Democratic National Convention in 2012. Judd has also taken the Youth/AIDS campaign to many countries including India, Guatemala and Colombia. She also enrolled in Harvard's John F. Kennedy School of Governance in 2009 in order to earn a master's degree in public administration.
The report comes as Judd has been cited as a potential Democratic candidate for U.S. Senate in her home state of Kentucky. The latest news concerning her marriage has sparked further speculation. During a visit to Washington last week, she told reporters a U.S. Senate bid is something she's taking a close look"at doing.
Still, it remains unclear whether Judd is seriously considering a bid. The actress would face Senate Minority Leader Mitch McConnell., one of the Republican Party's most well-funded candidates. Judd has already noted to the Courier-Journal that she is "overwhelmed" that Kentucky residents are interested in seeing her run, and that it is the "the greatest honor of my life so far." She also noted, however, that she had "no time frame" for making her decision.
Franchetti has also had a successful career in racing with seven titles including four as IndyCar Series Champion in 2007, 2009, 2010 and 2011 and three as the Indianapolis 500 winner in 2007, 2010 and 2012. He is currently a part of the Target Team owned by Chip Ganassi. Franchetti joined with Scott Dixon in 2009 and the pair went on to win 10 of 17 races for the team during the season. Franchetti is also only the 10th driver in history to win three victories at the Indianapolis 500. He plans to continue his pairing with Dixon for a fifth year in 2013.