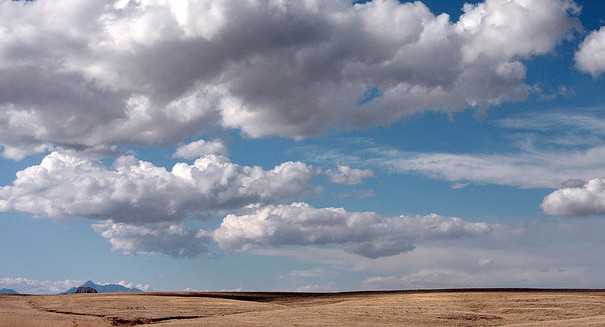 Rescuers save dozens of stranded Arizona hikers.
Dozens of stranded Arizona hikers have been rescued after flooding rains, according to The Associated Press. The Pima County Sheriff's Department said that forty to fifty adults and children had to be rescued Saturday in Bear Canyon northeast of Tucson, reports the Arizona Daily Star. Ground rescue teams and a helicopter participated in the daring rescue operation.
"The hikers in the Bear Canyon area did not take into account that the weather conditions earlier in the day might have a delayed effect," Deputy Tom Peine, spokesman for the Pima County Sheriff's Department, told the Daily Star.
According to Peine, the first group of stranded Arizona hikers was led out of Bear Canyon just after 5 p.m. Hikers were rescued using swift-water rescue techniques. While most of the hikers had been brought to safety by nightfall, a group of rescuers headed back into the canyon after 6:30 p.m. to save the last 10 or so who were still stranded due to flooding rains.
"I've never seen anything like this," one of the stranded hikers told KGUN-TV. "I've gotten caught in rain out here, but nothing to the point where I had to be rescued."
"A rescue team member was behind us with a hand on that flotation device," another hiker told KVOA-TV after being rescued. "They strung a rope across, and so we had to grab the rope and sidestep across the river."
Hikers being stranded by flash floods is a relatively common occurrence. However, this incident was unusual in that dozens of hikers had to be rescued because of flooding rains. According to San Diego6, Pomona, California, resident Gary Vargas and his dad were stranded by flash floods in Borrego Springs back in August 2012. Vargas and his dad sought shelter from the storm in a cave. When the father and son were finally able to hike out they discovered that their truck had been washed away. Fortunately, Vargas was able to use his cell phone to call for help.
According to the National Oceanic and Atmospheric Administration, flash floods are extremely dangerous. They are short-term events that typically take place within 6 hours of heavy rain, a dam break, levee failure or quick, snowmelt and ice jams. They often occur within 2 hours of the beginning of high intensity rainfall. The NOAA points out that a flash flood is characterized by a rapid stream rise with depths of water that can reach well above the banks of the creek.