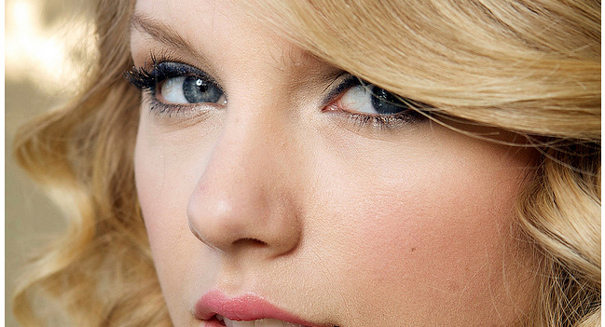 Michael J. Fox has a message for Taylor Swift.
Michael J. Fox isn't too thrilled with the idea of country star Taylor Swift dating his son, Sam Fox.
Now why in the world would Fox not approve of a beautiful, talented singer like Swift dating his son? For anybody who has followed Swift's love life over the last few years, the answer to this question obvious: Fox probably doesn't want Swift to write about Sam in one of her songs after they, in all likelihood, break up after a few months.
Fox's remarks were probably a response to Golden Globes hosts Tina Fey and Amy Poehler's humorous warning for Swift Sunday night. Fey told the "Red" album singer to stay away from Fox's son (Sam was helping out at the Golden Globes).
Speaking to Vulture.com at a book party Wednesday night, Fox told Swift to "back off," fearing that his son would eventually appear in one of Swift's songs.
Swift recently split with One Direction's Harry Styles. Perhaps, as the Huffington Post predicts, the country singer's song about Harry will be called "Wrong Direction." Her relationship with the boy band members, which lasted approximately three months, was one of many in a string of relationships that never seem to make it past the three-month mark.
Let's take a quick look at Swift's long list of boyfriends, courtesy of Kidzworld.
In addition to Styles, Swift has dated Joe Jonas, Taylor Lautner, John Mayer (not officially), Jake Gyllenhaal and Conor Kennedy.
Although the megastar has never officially revealed who her songs are about, it's quite clear that her song, "We Are Never Ever Getting Back Together," is about Gyllenhaal. Speaking to the New York Times, Swift said that she's not comfortable with throwing somebody completely "under the bus" by calling him out by name in her songs, but numerous reports claim that the song was written about Jake.
How long will it be before Swift starts dating another guy? How long will this relationship last? Are you tired of hearing about Swift's love life? Sound off in the comments section.
Update: It seems like Fox's comments haven't created a rift between himself and the singer, as Swift tweeted Friday that Fox got in touch with her and that they are "good."