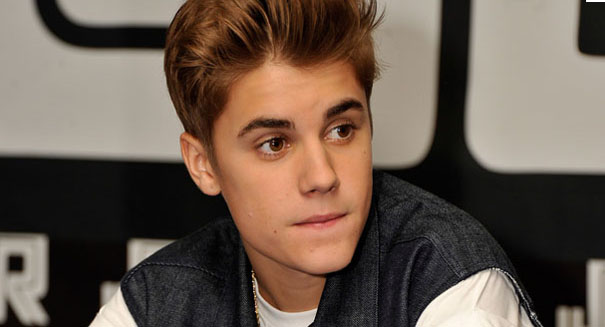 Pattie Mallette is the executive producer on an upcoming anti-abortion film.
Justin Bieber is not the only one in his family who has been the subject of controversy in recent weeks. The Associated Press reports that Bieber's mom, Pattie Mallette, is the executive producer of a controversial new anti-abortion film. Mallette and the other people behind "Crescendo" want to haul in $10 million for pregnancy centers at screenings worldwide beginning on February 28.
Citing the production company Movie to Movement, The AP notes that Bieber's mom herself will show up at some of the screenings.
According to Forbes, Mallette was only 18 when she gave birth to Bieber. Interestingly, Bieber's on and off again girlfriend, Selena Gomez, was also born and raised by a teenage mom. In her book, "Nowhere But Up: The Story of Justin Bieber's Mom," Mallette discusses being a survivor of sexual abuse and why she decided not to give up her child at the age of seventeen.
In a statement obtained by The AP, Mallette said the she wants her work work with "Crescendo" to help young woman around the world realize that there is always someone who will take care of you if you are pregnant and have no one else you can turn to for help and guidance.
Mallette's controversial anti-abortion film is set to be released in theaters as her son tries to reconstruct his squeaky-clean image after pictures of him smoking marijuana surfaced in early January.
According to TMZ, Bieber was photographed holding a blunt at a party inside a Newport Beach Hotel room on January 2. The gossip website notes that the pictures were taken the day after a paparazzo was killed while trying to snap photos of Justin's Ferrari. Sources also told the website that Bieber's friend Lil Twist was at the party. Lil Twist was the one who was reportedly behind the wheel of Justin's Ferrari when the photographer was killed.
Will you go see Mallette's new movie? Sound off in the comments section.