Shakira bares all.
Shakira is slated to head over to NBC's The Voice, but before doing so the singer took time to share a stunning baby bump photo with fans.
Expectant parents Shakira and soccer star Gerard Pique of FC Barcelona have reportedly released a number of photos, part of the launching of a UNICEF-hosted web site that invites fans to attend a virtual baby shower. Instead of sending the couple baby gifts, the site requests fans buy gifts costing as little as $5 that will lead to a better world. The gifts, which range in price, are part of a program to to donate the proceeds towards purchasing items that will benefit children around the world. According to the site, the shower will donate all proceeds, allowing UNICEF to purchase polio vaccines, malaria drugs, and even food for malnourished children. Guests can spend $10 for polio vaccines to protect 17 children, or $37 for a baby scale, site organizers announced in a posting Wednesday.
"To celebrate the arrival of our first child, we hope that, in his name, other less privileged children in the world can have their basic needs covered through gifts and donations," read a posting on the organization's site. "Thank you for sharing this unforgettable moment with us."
The images are the latest released by Shakira. The Latin America star has posted a number of photos through various social media, including Twitter and Facebook. The 35-year-old Colombian pop star, who is a UNICEF Goodwill Ambassador, has already made it clear that they expect to continue to make a difference even as they begin to build a family.
While the couple have yet to release the due date for the child, the latest photo shows Shakira is close to giving birth. The couple have already announced that they are expecting a boy.
For Sharkira, the latest charity program is simply another step towards giving back. The singer has repeatedly made clear that children and education are and have always been a priority. She has already founded "Pies Descalzos," an organization that builds and funds schools around her home country of Colombia. The artist has also used her celebrity status in the past to meet with elected officials and leaders, including President Barack Obama, and advocate for Latino children in the United States, especially for those who are part of undocumented families.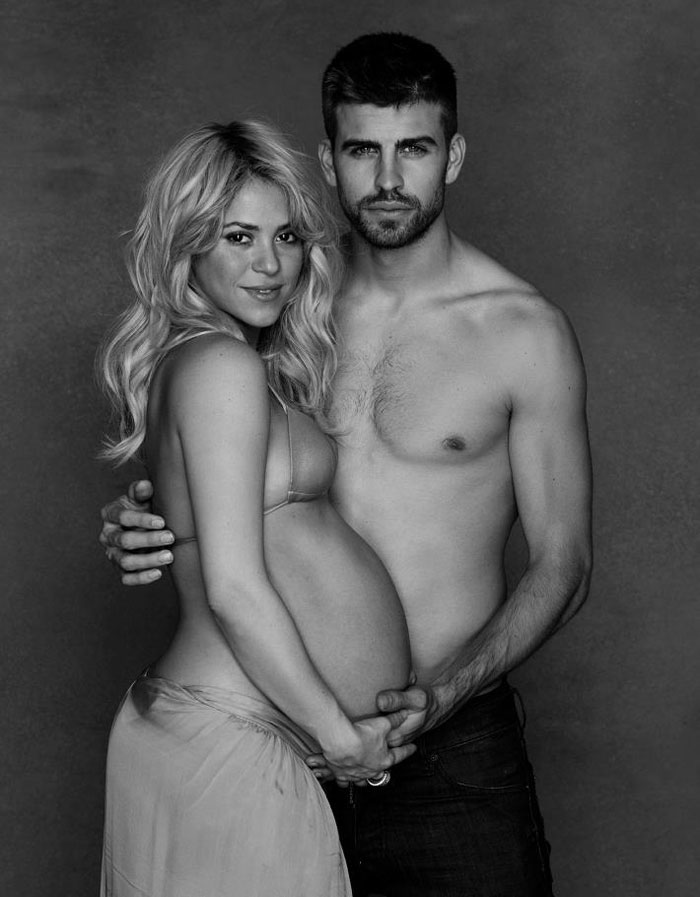 The virtual shower can be accessed at uni.cf/baby.