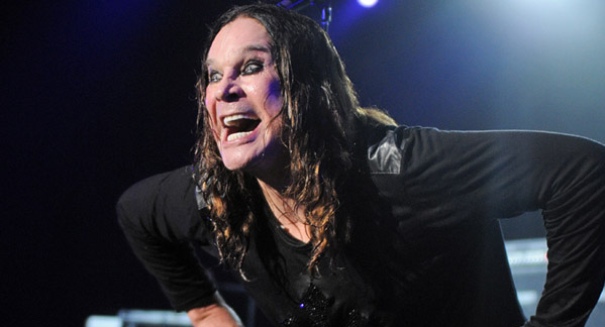 Ozzy Osbourne injured in house fire.
The "Prince of Darkness" has been injured in a house fire. According to TMZ, Ozzy Osbourne's wife, Sharon, accidentally set the house on fire when she fell asleep Wednesday night before blowing out a candle in her home. Law enforcement sources told the gossip website that the Beverly Hills Fire Department went to the Osbourne house at approximately 4:45 a.m. Thursday after receiving a call from the Osbournes. TMZ reports that the fire did not cause widespread damage to the couple's house.
Sharon described all the scary details of her ordeal on her U.S. talk show, "The Talk," on Thursday. The wife of the heavy metal rocker told her audience that she heard something fall to the floor downstairs and thought nothing of it until her eyes started stinging and her throat started closing up. Prompted by these symptoms, Sharon walked downstairs and found the whole living room on fire.
Sharon said that Ozzy tried to put out the fire with his bad hand (the lead singer of "Black Sabbath" had had an operation on his hand the same day). Sharon, trying to think on her feet, went into the kitchen and grabbed some water to throw on the fire. Ozzy was left with singed hair, eyebrows and cheeks. The legendary rocker's hand even started to bleed after his unsuccessful attempt to put out the fire.
According to Sharon and multiple other sources, the Beverly Hills Fire Department gave the Osbournes a stern talking to for failing to put out a candle before going to bed. Osbourne told "The Talk" audience that she was extremely grateful to the fireman for coming to their rescue. She also had an important message for her audience and TV viewers: Make sure you check your candles and blow them out before you go to bed.
In a moment reminiscent of MTV's "The Osbournes," Sharon admitted that Ozzy was upset that she had been going to bed with candles still lit for many years. He told the firemen to tell his wife to stop using candles. 
Being the wonderful wife she is, Sharon publicly apologized to her husband for going to bed with the candles still lit, causing him to re-injure his hand.