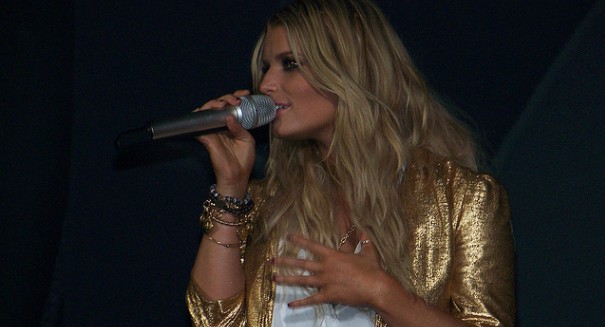 Jessica Simpson is heading back to television.
Singer Jessica Simpson will reportedly star in a television pilot in development for NBC that is more or less based on her life, according to Reuters. This will not be Simpson's first time trying to tackle a scripted comedy. In 2004, ABC ordered a television pilot called "Jessica," the pilot was never picked up to series. The pop star is, however, a talented reality TV star, as "Newlyweds: Nick and Jessica" turned her and her ex-husband into one of Hollywood's more well-liked celebrity couples.
"The show is inspired by her life as she's going through a new phase in her life becoming a mom," executive producer Ben Silverman, who is the creator of NBC's popular reality show "The Biggest Loser," told Reuters.
Referring to Simpson's comedic talents, Silverman drew comparisons between the singer and Lucille Ball.
"We are thrilled to team up with the multitalented Jessica Simpson to bring this new sitcom to life on NBC as she is truly a modern-day Lucy with incredible comedic chops," Silverman said, according to The Hollywood Reporter. "From running a fashion empire to wrangling her public image as a new mom, we see Jessica's character approach a variety of 'everyday' circumstances that will get audiences laughing out loud."
Simpson herself is quite confident that the unnamed TV comedy will be a big hit with viewers.
"I am so excited to work with Ben and NBC again, this time on a scripted comedy," Simpson said, according to THR. "I often find myself thinking that no one could ever make up the things that actually happen in my life, so between the real-life elements and a great team of writers, I think we'll have people laughing."
Although she was already turning heads with her music when "Newlyweds: Nick and Jessica" debuted in 2003, Simpson quickly earned herself a new group of fans as cameras followed her and then-husband Lachey on tour, at photo shoots and behind closed doors.
"Newlyweds" offered viewers a lot of now-famous "Jessica moments," according to MTV. In the Chicken of the Sea episode, Simpson pondered whether she was eating chicken or tuna.
"Newlyweds" ended in 2005 and Nick and Jessica got divorced in early 2006.
While prepping for her upcoming television pilot, the singer must also prepare for the birth of her second child.
"It definitely wasn't planned. But yes, Jessica is pregnant again," a source told Us Weekly in late November 2012.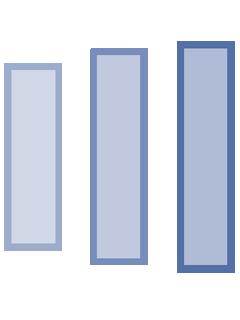 In December, Simpson confirmed via Twitter that she was expecting a second child with husband Erik Johnson. Simpson tweeted a picture of her first child, Maxwell Drew Johnson, with the words "Big Sis" written in the sand right in front of her.
This news and many more details of Simpson's life will inevitably become a part of the TV comedy, as it is reportedly based loosely on the singer's life.
Does Simpson have any comedic talents? Will this show be successful? Sound off in the comments section.