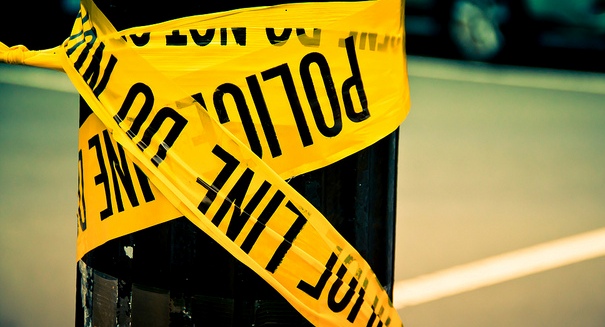 Missing Utah girl found unharmed.
The Associated Press reports that a missing 13-year-old girl has been found unharmed, several days after vanishing in the Salt Lake City area. The AP says that Brooklyn Gittins was found late Thursday night after she contacted her grandmother from a Wal-Mart in South Jordan. The girl's grandmother than called police and officers raced to the store and located the missing 13-year-old girl.
According to The AP, 1,000 volunteers helped police search 17 square miles Thursday in the area near the family's home.
"I have five kids, and I know if one of them was missing, there wouldn't be an inch where I wouldn't look and I'd need help. So we figured we'd get out here and do what we can and bring some good results," Jenni Goodrich, one of the 1,000 volunteers who showed up to help police search the area, told Deseret News.
Last night, the search for Gittins was called off due to severe winter weather in the area. As the search progressed, police voiced their concerns about the weather and the impact that it would have on someone trying to survive outside.
"What we do know is we've got a 13-year-old girl that's been gone now coming up on 72 hours in conditions that are extremely concerning," said Salt Lake County Sheriff Jim Winder, according to the newspaper.
Despite the worsening weather conditions, Windsor was hopeful that the missing 13-year-old girl would return.
"I'm very hopeful that this young lady has decided to leave on her own volition, for whatever reason, and simply has not returned," Winder said. "We just want her to come on home — no harm, no foul."
Although the missing Utah girls has been found, the case is far from being over. Police believe that someone or several people are responsible for Gittins disappearance and they want to identify them.
According to Deseret News, several members of the Gittins' Young Women's group from her Church of Jesus Christ of Latter-day Saints ward came together Thursday to attach yellow ribbons to trees and streetlights. Yellow was reportedly the missing Utah girl's favorite color.