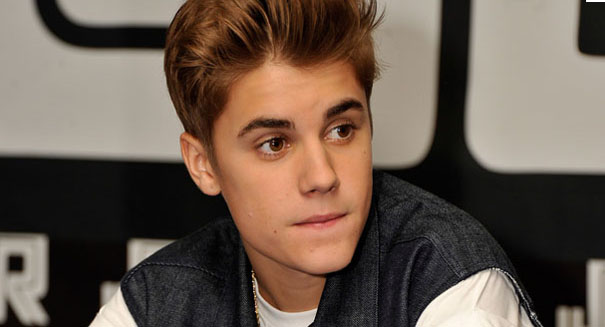 A former bodyguard for Justin Bieber sued the pop superstar Thursday seeking more than $420,000 in overtime and other wages.
It's been a bad week for Justin Bieber and it's about to get worse.
The pop star has reportedly been sued by an ex-bodyguard, who alleges Bieber repeatedly struck him and stiffed him by not paying him wages totaling $421,261.
Moshe Benabou's lawsuit claims Bieber berated him and repeatedly punched him in the chest after a disagreement about how to handle a member of the Grammy-nominated singer's entourage.  According to the complaint, Bieber "repeatedly punched Benabou in the chest and upper body area." When Benabou turned to walk away following the alleged assault, the suit says, Bieber exclaimed, "You are fired!"
"For nearly two years Mr. Benabou devoted himself completely to ensuring Mr. Bieber's personal safety," Benabou's attorney, Ilan Heimanson, wrote in a statement. "Mr. Benabou deserved, as does any employee, to be treated with respect, dignity and in accordance with the law. Unfortunately, he was not. "
"The tirade was apparently triggered by what Justin Bieber perceived as an attempt by Moshe Benabou to keep one member of Mr. Bieber's entourage physically away from Justin Bieber," the complaint continues. "As part of this tirade, Justin Bieber repeatedly punched Moshe Benabou in the chest and upper body area. Mr. Benabou did not retaliate or attempt to protect himself out of his concerns for Justin Bieber's physical well-being."
TMZ's sources call the claims that Justin Bieber struck Moshe Benabou "absurd."
The suit comes as Bieber is facing a string of bad luck. Over the weekend, a number of photos emerged showing Bieber smoking pot over New Year's. Bieber also broke things off with his girlfriend, Selena Gomez. A friend of Selena's tells RadarOnline, "Justin is super needy and can be a big baby around Selena. It's hard for him to make real friends because he likes the temporary attention of strangers, but didn't realize how it hurt Selena."
It remains to be seen if the latest incident will have any impact on Bieber's appeal to fans.
Benabou is also suing BT Touring, which hired him to guard Bieber, alleging that he was denied overtime and vacation pay, as well as expenses that he incurred as a result of doing his job.