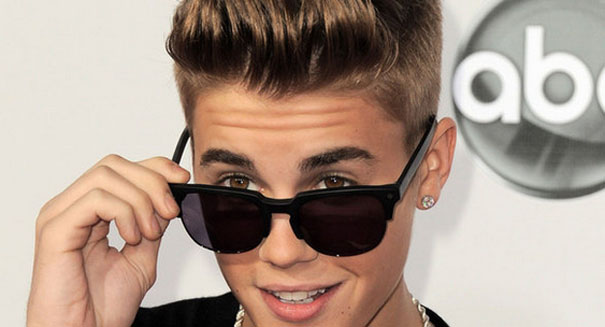 Could Bieber face a backlash?
Pop star Justin Bieber may face consequences for a photo released over the weekend of him partying with friends and smoking pot.
The image has stoked controversy and sent Bieber's press team into frenzy mode.  Without explicitly admitting he had been smoking pot earlier in the week, Bieber tweeted to his fans, acknowledging that he had let them down.
"Everyday growing and learning. Trying to be better. U get knocked down, u get up," he wrote. "I see all of u. I hear all of u. I never want to let any of you down. I love u. and… thank u."
The Bieber held tight early this week, saying the image is little more than a bump in the road for the young performer and that fans should forgive him,
"He's a young kid doing what young kids do," a close member of Justin's team tells The Huffington Post of the cigarette picture. "Not defending it, but it happens. He goes to parties and hangs out. Some of the wrong folks are sometimes around. He'll survive. He just needs to get things together a bit."
On Saturday night, hours after pictures of the pop star appearing to smoke alleged marijuana blunt surfaced, Bieber walked into a room at Primary Children's Medical Center in Salt Lake city and delivered a private concert to his fan, Millie Flamm. Bieber reportedly sang his hit song "Baby" while holding his young fan's hand, and gave her a kiss on the cheek before departing.
While the surprise appearance was greeted with suspicion by the press, people within Justin's camp say that he had planned the visit for a while.
The string of events comes as Bieber has captured national attention following the posting of the image. It was reported Monday that the hashtag #cut4bieber has become the top U.S. trend on Twitter, after people began posting photos of themselves cutting their arms, allegedly an attempt to persuade Bieber to stop smoking pot. Already a number of celebrities have offered their thoughts on the troubling trend.
On Monday, pop star Miley Cyrus weighed in on the troubling trend, retweeting a messaging saying "#cut4bieber? Cutting is NOT something to joke about. There are people who are actually suffering from self-harm, this is so disrespectful."
Bieber has yet to comment about the #CutForBieber trend.
In addition, a number of sources are reporting that friends are questioning Bieber's relationship with Lil Twist, who was pictured in the released photo. A number of sources reportedly have called on Bieber to end his friendship with the singer, saying he has been a negative influence.