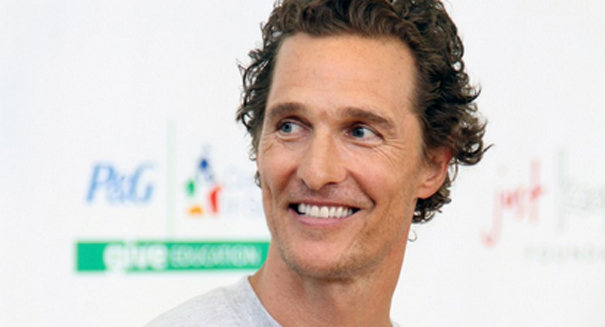 A third child is born.
Matthew McConaughey and his wife have reportedly welcomed a third child into their family  — a baby daughter.
The actor, known for his roles in "Dazed and Confused," "The Lincoln Lawyer" and other blockbuster movies, and his wife, Brazilian model Camila Alves, announced the birth of their third child on Friday, in Austin, Texas.
McConaughey, 43, first Tweeted about his wife's pregnancy in early July, writing, "Happy birthday America, more good news, Camila and I are expecting our 3rd child."
Alves, who was recently named brand ambassador for Macy's INC International Concepts line, met McConaughey in 2006 and the couple married earlier this year. The couple already have two other children — a 4-year-old son named Levi and a 2-year-old daughter named Vida.
Speaking earlier this year, Alves offered her thoughts on her pregnancy, saying her third child had taught her to embrace her figure and the clothes that come with it.
"Do not be afraid to be sexy while you're pregnant," she said. "I'm learning that on my third pregnancy. I'm like, 'oh wow, you don't have to wear just flowing things."
The couple shared the experience of telling their children about the pregnancy earlier this year, saying the entire family was excited about the prospect of a new member of the family.
"When Camila and I told them the news there was a lot of dancing and a lot of singing," McConaughey told People of the moment. "One of them wants a brother, the other one wants a sister and then they switch the next day."
The birth of the couple's third child comes as McConaughey has spent much of the year preparing for a new role. McConaughey has reportedly lost a large amount of weight (30 pounds) in preparation for the role in "The Dallas Buyers Club," raising questions over his health.
Over the summer, Alves joked to People that she and McConaughey "have gone the complete opposite direction eating-wise, but we're navigating it."
The birth was first reported by TMZ.