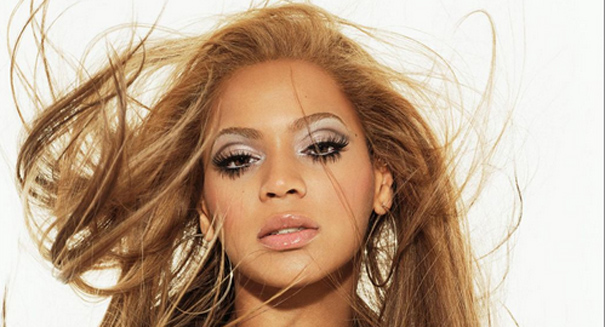 Beyonce invites fans to join her.
If you don't already have plans for this year's Super Bowl, you may want to consider this: Beyonce is searching for some fans to join her before her half-time performance.
The pop artist, who will perform at this year's half-time show in New Orleans, is reportedly searching for some lucky fans to join her on stage. Pepsi, who has partnered with Beyonce, is holding two contests for fans to join Beyonce. One contest is for fifty lucky fans and their friends to join the singer on stage. The second contest calls on fans to submit pictures of themselves for a Pepsi advertisement to be part of Beyonce's Super Bowl introduction.
"Pepsi is bringing to life its 'Live for Now' mindset which places fans at the center of this experience," said Angelique Krembs, vice president of marketing, Pepsi.  "Pepsi is looking for new ways to involve fans in the Halftime Show experience, and 'live' it like never before. And this is just the beginning. Only Pepsi could offer these amazing experiences, and we are proud to be able to work with our partners at the NFL, CBS and with Beyonce in this unique and creative manner."
Pepsi has also created a local promotion for residents of the New Orleans area.  Pepsi will select an additional fifty winners and their guests from Pepsi's local retail partners, and give them an on-field experience at the Pepsi Super Bowl XLVII Halftime Show.  These fans will also be on the field during Beyonce's performance, the company noted.
The contest comes just weeks after Pepsi announced Beyonce as this year's Super Bowl half-time performer. The pop star's new $50 million deal with Pepsi means she will appear in a new TV spot for Pepsi, a brand she has been involved with since 2002. Her previous ads have included Britney Spears, P!NK, Jennifer Lopez and David Beckham.
It was revealed in October that the 16-time Grammy winner would host the nation's biggest concert gig. The announcement gained national attention after an image was posted of her wearing eye black with "Feb 3" and "2013" written on it.
In a statement released earlier this month, Knowles explained why she felt the need to work with Pepsi.
"Pepsi embraces creativity and understands that artists evolve," Knowles said in the statement. "As a businesswoman, this allows me to work with a lifestyle brand with no compromise and without sacrificing my creativity."
The photo contest ends January 19, but January 11 is the cut-off date for those interested in appearing onstage with Beyonce.