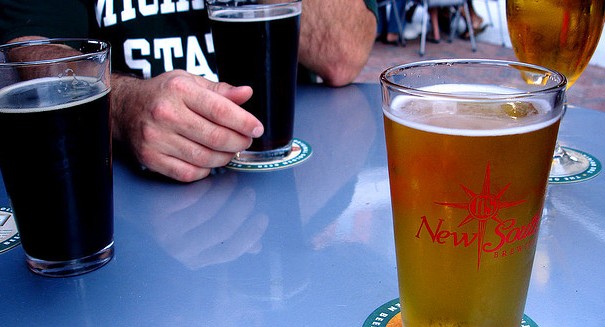 Big beer brands threaten craft brewers.
This post was updated at 2:00 p.m. EST to include information on the movie Beer Wars.
There is a war brewing in the beer industry, according to Businessweek, and it is pitting craft brewers against big beer companies.
Writing in an op-ed for St. Louis Post-Dispatch Thursday, representatives of small and independent brewers explained the brewing beer war and made a case for the little guys. The op-ed is written by Charlie Papazian, the president of the Brewers Association, Bob Pease, COO of the Brewers Association, and Dan Kopman, a member of the Brewers Association Government Affairs Committee and CEO of Schlafly Beer.
"Today, thanks to the ingenuity of small and independent brewers, the U.S. has moved beyond offering only light American lager and now has more beer styles and brands to choose from than any other market in the world," they write.
"While America's small and independent craft brewers have reached a record 6 percent market share, they lack the economies of scale and the huge marketing resources of the big brewers. They've relied on grassroots efforts, an appreciation for local, and authentic and delicious products."
The authors go on to note that big beer brewers are trying to replicate the success of craft brewers by creating their own "craftlike" beers. They point out, however, that big beer companies are not necessarily being completely candid with they way they are marketing their craft brews. For example, drinkers of Blue Moon Belgian Wheat Beer are not told that the beer is a SABMiller product and drinkers of Shock Top have no idea that the brand is solely owned by A-B InBev.
The sneaky labeling of beer products is an issue that really concerns small and independent brewers. Craft brewers want big beer companies to label their products so consumers know where each and every beer originates.
"We definitely need to discuss this as an industry," Mr. Kopman told Bloomberg Businessweek in an interview. "We need to have an agreed-upon standard for transparency where you are a multinational or an independent."
According to the St. Louis Post-Dispatch, the U.S. Department of Justice may be siding with the little guys. Antitrust regulators from the Justice Department may be seeking to block Anheuser-Busch InBev's bid to purchase Grupo Modelo.
In October, the newspaper reported that the DOJ was questioning beer industry folks about the long-term impacts of the multi-billion dollar deal. The deal would give A-B Inbev control of the U.S.'s top import beer, Corona.
Like This Post? … Then Like Our Page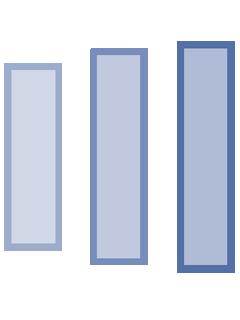 Complaining from the small and independent beer brewers is unlikely to help A-B Inbev's case, as the DOJ searches for evidence that the company may be developing a beer monopoly.
The craft brewing industry is especially concerned about the potential impacts of the A-B InBev-Grupo Modelo deal on the beer market.
"It's really up to the consumer to decide what they want to buy," Mr. Kopman told the St. Louis Post-Dispatch. "But if a consumer goes into a bar or grocery store and beers from independent brewers are not available, then the consumer can't decide. I would say that's a distortion of the market."
The beer war is likely to grow uglier as the popularity of craft brews increases and that of mass-produced light lagers decreases.
Update: Apparently, there is a movie that details the battle between small brewers and "big beer."