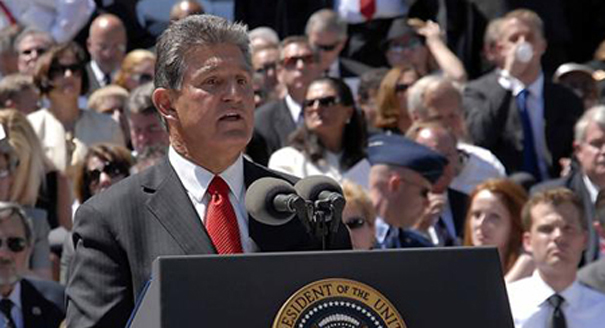 A West Virginia senator asks MTV to cancel "Buckwild."
Democratic West Virginia Senator Joe Manchin is asking MTV to cancel "Buckwild," calling its portrayal of young people in the Mountain State "just wrong." The premise of the show upset Mr. Manchin so much that he decided to write a letter to MTV's president, calling for the cancellation of "Buckwild."
"As a proud West Virginian, I am writing to formally request that you put a stop to the travesty called 'Buckwild,'" Mr. Manchin wrote in a letter to MTV president Stephen K. Friedman. "As a U.S. Senator, I am repulsed at this business venture, where some Americans are making money off of the poor decisions of our youth. I cannot imagine that anyone who loves this country would feel proud about profiting off of 'Buckwild'" (the full text of the senator's letter is available on his website).
According to the show's website, "Buckwild" is a "an authentic comedic series following an outrageous group of childhood friends from the rural foothills of West Virginia who love to dodge grown-up responsibilities and always live life with the carefree motto, 'whatever happens, happens.'"
Some people have called "Buckwild," West Virginia's version of MTV's "Jersey Shore." In fact, The Huffington Post notes that MTV is replacing the New Jersey-based show with "Buckwild."
During its multi-season run, "Jersey Shore" received a fair amount of criticism for unfairly portraying Italian Americans. Despite complaints, "Jersey Shore" became hugely successful, making MTV and the show's characters rich in the process.
Republican New Jersey Governor Chris Christie criticized the "Jersey Show" but he never went so far as to call for its cancellation, choosing instead to veto a $420,000 tax credit that the show was going to receive from the Garden State's Economic Development Authority in 2011.
"As chief executive I am duty-bound to ensure that taxpayers are not footing a $420,000 bill for a project which does nothing more than perpetuate misconceptions about the state and its citizens," Mr. Christie said at the time.
The executive producer of MTV's "Buckwild," John Stevens of Zoo Productions, defended the new show to Entertainment Weekly.
"It's not like looking at a train wreck," Mr. Stevens told EW. "That's not what it is. That's the part I'm really excited about. There is a certain coolness to it. It's different than a lot of the stuff that has been produced. I think it's going to get people talking and it might change people's perspectives. These kids are totally wild and carefree. It will be very refreshing to the MTV audience."
Senator Manchin is concerned that "Buckwild" has little in terms of redeeming value for young people in America and, in particular, the state of West Virginia.
"Your program offers nothing about the major issues of our time: how we move our country forward, how we prepare young people to lead this country and take responsibility for themselves and how we put our finances in better shape for the next generation," Mr. Manchin added. "I am writing to urge you to reconsider airing this show. I hope that as you consider your decision, that you would consider your own state, your own community and your own children. Would you try to portray them in this light?"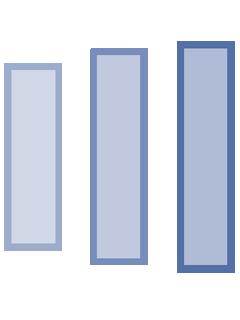 Should Senator Manchin be concerned about MTV's new show "Buckwild?" Do you think that shows like "Buckwild" and "Jersey Shore" incorrectly portray young people in certain areas of American? Sound off in the comments section.