Officials believe that John Wayne Gacy's blood could help solve old murders.
CBS Chicago reports that John Wayne Gacy's DNA profile may help investigators solve old murders. Gacy was convicted of the torture, rape and murder of 33 males between 1972 until his arrest in 1978. Sometimes called the "Killer Clown" because he entertained kids at parties as "Pogo The Clown," the serial killer was sentenced to death for his crimes. Gacy was executed by lethal injection on May 10, 1994.
Detectives can use samples of Gacy's blood to develop a DNA profile because the "Killer Clown" is technically considered a homicide victim due to the fact that he was put death in 1994. CBS Chicago says that Cook County Sheriff Tom Dart came up with the idea as he was trying to match the DNA of unidentified Gacy victims to missing persons cases. Detective Jason Moran realized that using Gacy's DNA profile to tie the serial killer to more victims might help solve cold cases across the country.
Officials developed a DNA profile of Gacy and other executed murders with a plan in mind to enter them into a national database that might link the murderers to unidentified victims.
"You just know some of these guys did other murders that were never solved," Mr. Moran told CBS Chicago.
Sheriff Dart agrees.
"When you have someone as evil as this guy, a monster of this magnitude, to think he wasn't doing things elsewhere really is quite naive," Mr. Dart added.
The detectives were able to obtain blood samples taken by the Will County Coroner before Gacy was put to death in 1994. The investigators developed a DNA profile and entered it into the FBI's combine DNA index system.
"Any DNA he left at any crime scene, wherever it is in the country, now would make a hit, and a case that may have occurred in the 70s could conceivably be closed out now," Mr. Dart said.
Twenty-nine of his 33 victims were buried in the crawlspace underneath his home. The bodies were reportedly all male and ranged in age from nine years old to their mid-20s. The bodies of his other three victims were found in the Des Plaines River, after Gacy admitted to the killings. To find the bodies buried below the Gacy home, investigators tore apart the serial killer's house.
Although those are the only bodies that investigators have been able to link to Gacy, some believe that the "Killer Clown" may have killed many more.
"He traveled a lot," Mr. Moran told The Associated Press. "Even though we don't have any information he committed crimes elsewhere, the sheriff asked if you could put it past such an evil person."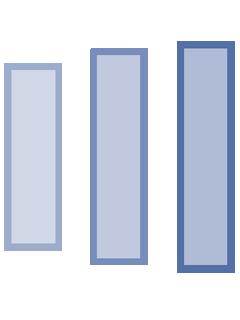 CBS Chicago reports that the investigators and the FBI have been working together to look into whether there are unsolved homicides in the areas where Gacy is said to have traveled. They have already been contacted by an out-of-town investigator who would like to conduct DNA testing on evidence from two unsolved murders from the 1970s.
According to The AP, investigators hope to discover DNA matches from blood, semen, hair or skin under victims' fingernails that tie serial killers, like Gacy, to cold cases.