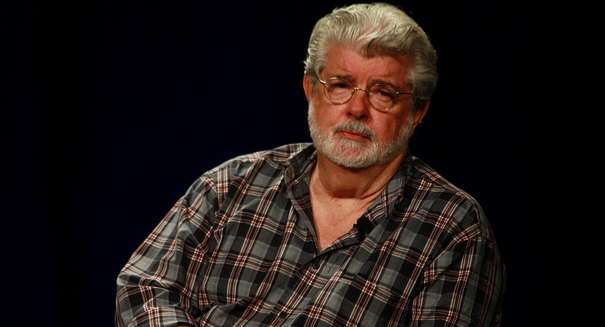 George Lucas will have a limited role in the highly-anticipated seventh film of the "Star Wars" series.
Update: "Star Wars" producer Rick McCallum recently announced on StarWars.com that he is leaving Lucasfilm to work on producing independent movies. He did, however, place his full faith and confidence in the newly-minted head of the production company, Kathleen Kennedy.
"There's only person in the world who could do this, and that's Kathleen Kennedy," Mr. McCallum said in the announcement. "There's no one more suited who is able to bridge the worlds of elite filmmaking within a studio context. The Star Wars saga will always be taken care of under her leadership. She is truly one of the greatest producers in America as well as being a great friend."
George Lucas, the mastermind behind the "Star Wars" films, will have a limited role in the highly-anticipated seventh film. "Basically I'm not — I don't really have much to do," Mr. Lucas told Access Hollywood at the Governor's Awards on Saturday. After the director sold Lucasfilm to Disney for $4.05 billion in October, fans of the "Star Wars" series didn't expect Mr. Lucas to have much of a role in the making of "Star Wars: Episode VII," but the faithful always have hope.
According to Zap2it Blog, no director has been selected for the seventh film but screenwriter Michael Arndt is busy working on the script. There are rumors, however, that "X-Men: First Class" director Matthew Vaughn will oversee the next "Star Wars film." Access, however, asked Mr. Lucas if his longtime friend, Steven Spielberg, would be the right man for the job.
"I'm pretty sure he'd never want to do that!" Mr. Lucas said, when asked whether he'd want the "Lincoln" director to take on "Star Wars: Episode VII" if Mr. Spielberg decided to move into directing sci-fi films. "I don't think he'd want to."
Mr. Spielberg has told Access that he's not interested in directing any of the "Star Wars" films.
"No! No!" Mr. Spielberg said at the premier of "Lincoln."
"It's not my genre," the director of the "Indiana Jones" series added. "It's my best friend George's genre."
Regardless of who directs the seventh film, Mr. Lucas' role as a "consultant" on the movie will be limited.
If the director asks "'who's this guy?' I can tell them," he told Access at the Governor's Awards. "I mean, they have a hundred encyclopedias and things, but I actually know a lot. I can say, 'This is this and this is that.'"
Despite being out of work, the sale of Lucasfilm to Disney was a major payday for the sci-fi giant. Mr. Lucas gathered all of the $4.05 billion in cash and stocks because he was the chairman and 100 percent owner of Lucasfilm. The filmmaker, however, is expected to share his wealth. According to Forbes, Mr. Lucas plans on giving his "Star Wars" billions to charity, making him one of the biggest givers ever.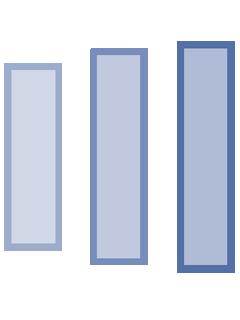 "George Lucas has expressed his intention, in the event the deal closes, to donate the majority of the proceeds to his philanthropic endeavors," a statement obtained by The Hollywood Reporter reads.
Forbes notes that Mr. Lucas signed on to Microsoft Founder Bill Gates and billionaire investor Warren Buffet's Giving Pledge in July of 2010, ensuring that he'd give at least 50 percent of his wealth to charity during his lifetime.
"I am dedicating the majority of my wealth to improving education," Mr. Lucas wrote in his pledge letter. "It is the key to the survival of the human race. We have to plan for our collective future — and the first step begins with the social, emotional, and intellectual tools we provide to our children. As humans, our greatest tool for survival is our ability to think and to adapt — as educators, storytellers, and communicators our responsibility is to continue to do so."
Fans of the "Star Wars" series are probably more concerned about Mr. Lucas' decision to sell Lucasfilm and take a step back from the popular film franchise than his philanthropy.
"It's now time for me to pass Star Wars on to a new generation of filmmakers," Mr. Lucas said in a statement about the decision. "I've always believed that Star Wars could live beyond me, and I thought it was important to set up the transition during my lifetime."
In a video posted to YouTube, however, Mr. Lucas gave a more specific reason for selling Lucasfilm to Disney, telling viewers that he wanted to "protect" the franchise by putting it in capable hands.
"It's just such a perfect fit and I felt that I really wanted to put the company somewhere, in a larger entity, that would protect it," Mr. Lucas said in the video. "Disney is a huge company. They have all sorts of capabilities, so there's a lot of strength gained by this."
This is not the first time that Disney has acquired a major company. In 2006, Disney bought Pixar for $7.4 billion, and in 2009 it purchased Marvel for $4 billion.
Regardless of Mr. Lucas' future role in the "Star Wars" franchise, he'll always be remember as the father of one of the most famous sci-fi film series of all time.
The seventh film will hit theaters in 2015.