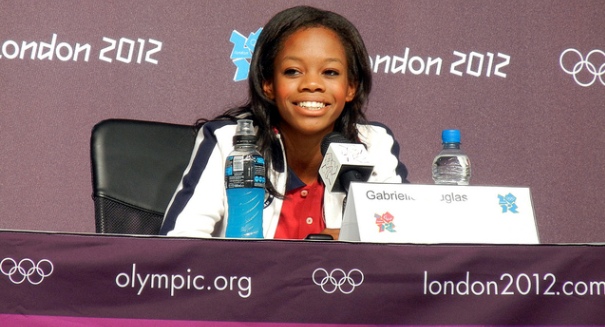 Gabby Douglas almost chose a career in fast food over being a gymnast.
Olympic gold medalist Gabby Douglas almost chose Chick-fil-A over gymnastics.
"I can get a job at Chick-Fil-A in Virginia Beach and live off the 14-grand I just won at World Championships," Ms. Douglas writes in her new memoir, "Grace, Gold & Glory," according to the New York Daily News. "I just want to be a normal teenage kid."
Ms. Douglas and her teammates, McKayla Maroney, Kyla Ross, Aly Raisman and Jordyn Wieber, won the team gold medal in gymnastics at the 2012 London Olympic Games.
Ms. Douglas is also the first African American to win the all-around gold medal in gymnastics.
"Oh, my gosh, I forgot about that," Ms. Douglas said after winning the gold medal, according to SI.com. "It's definitely an amazing feeling and great honor to be the first African-American to win. I hope I can inspire people. My mother told me that I can inspire a nation."
Despite her success in London, her journey to the Olympics wasn't always an easy one, Ms. Douglas notes in her memoir. While suffering through long and difficult training sessions, the Olympic champion also had to deal with growing resentment against her father as the Olympic games approached.
In her memoir, Ms. Douglas describes a situation in which she saw her father up in the stands at a meet after not seeing him for two years. The mere sight of her father put her on edge, even though she went on to do well at the competition.
"Dad began telling the media how he always supported me in my gymnastics career," Ms. Douglas writes. "The truth is that he didn't."
Later that evening, Ms. Douglas writes that her father texted her asking that she autograph a few items for him.
Winning two gold medals at the Olympic games gave Ms. Douglas and her teammates new opportunities to discuss their success on TV and at the White House. The "Fierce Five" visited the White House and chatted with President Barack Obama after missing a White House trip earlier in the year because of their national tour schedule.
In addition to meeting the president, the Fierce Five also rang the New York Stock Exchange closing bell, assisted Al Roker with the weather on NBC's "Today" show and appeared on CBS's "Late Show" with David Letterman, which gave Ms. Douglas' teammate, McKayla Maroney, the opportunity to show off her now infamous "not impressed" expression. A picture of President Obama and Ms. Maroney doing the "not impressed" look went viral last month.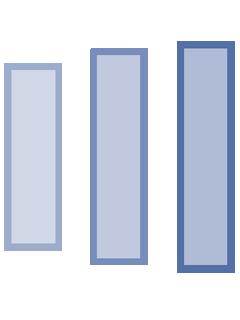 Ms. Douglas also appeared with First Lady Michele Obama on NBC's "Tonight Show" with Jay Leno." During the show, Mrs. Obama gave the gold medalist a hard time for "splurging on a McDonald's Egg Mcmuffin" after securing the gold medal.
"Yea, Gabby, don't encourage that! But I'm sure it was on a whole wheat muffin." Mrs. Obama said.
In her memoir, Ms. Douglas writes about her struggles with bullying while at the Virginia gym where she began her training. She says that when she was 12 years old one of her coaches told her that she needed a nose job. The gymnast's rivals piggybacked on the coach's suggestions and taunted Gabby about her nose.
Later, Ms. Douglas says, she asked her mom if she was pretty. Yes, her mom said.