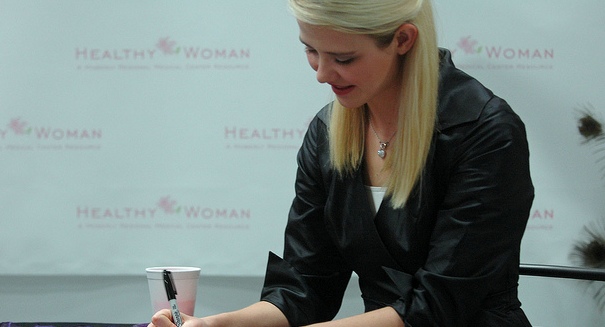 Elizabeth Smart to describe horrific kidnapping experience in memoir.
Elizabeth Smart, the victim of an abduction when she was 14 years old, will detail her nine-month-long ordeal in a forthcoming memoir. The Associated Press reports that Ms. Smart will describe her kidnapping at knifepoint from her Utah home in 2002, her rescue nine months later and her work as the founder and president of the Elizabeth Smart Foundation.
Since her rescue as a teenager, Ms. Smart has grown into an accomplished young woman. She is now a 25-year-old college senior at Brigham Young University. She is also married to fellow Mormon missionary Matthew Gilmour, having tied the knot earlier this year in Hawaii.
Utah Congressman-elect Chris Stewart will pen Ms. Smart's memoir. Mr. Stewart has written other books with religious and patriotic themes, including a New York Times bestseller.
"She has taken a professional outlook on this and is able to talk in an impressive way about these things frankly," Congressman Stewart told The AP. "She's not shying away from this story."
Fox News reports the congressman-elect won the open seat in Utah's 2nd Congressional district by defeating Democrat Jay Seegmiller. Mr. Stewart won by approximately 60 percent of the vote.
Ms. Smart was taken from her Utah home in 2002 by Brian David Mitchell. Mr. Mitchell, who was convicted in December 2010 of kidnapping and unlawful transportation of a minor across state lines for purposes of illegal sex, was sentenced to life in prison for his crimes. Ms. Smart's kidnapper had done handyman work at the Smart's house prior to her kidnapping.
During Mr. Mitchell's trial, Ms. Smart told the court that her kidnapper would pray for sex before raping her.
"The things that he would say in his prayers were things that I would never have said," Ms. Smart said, according to ABC News. "He would say, 'Please bless me,' that I would be able to cope with my wifely duties and be able to rise to the occasion and fulfill my wifely duties. That is about the farthest thing from my prayers."
Ms. Smart's faith helped her deal with the nine-month-long ordeal.
"Nine months of living with him and seeing him proclaim that he was God's servant and called to do God's work and everything he did to me … is something that I know that God would not tell somebody to do," Ms. Smart said. "God would never tell someone to kidnap her at knife point from their bed, from her sister's side … never continue to rape her and sexually abuse her."
Ms. Smart's publicist, Christopher Thomas, told The AP that Elizabeth's book will also detail her involvement with the Elizabeth Smart Foundation.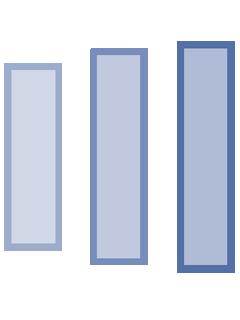 "She started the foundation to get her message across, and book was another way to do it," Mr. Thomas said.
The AP notes that Ms. Smart's memoir will be the fourth book about her kidnapping, rescue and work with victims of child crimes. "Help Captive" was published shortly after Ms. Smart's ordeal came to an end. "Bringing Elizabeth Home: A Journey of Faith and Hope" was written by her parents and "Plain Sight: The Starting Truth Behind the Elizabeth Smart Investigation" was written by news photographer Tom Smart.
Ms. Smart's memoir is likely to be a bestseller.
Jaycee Lee Dugard was also kidnapped at a young age. Ms. Dugard was found alive after 18 years of captivity and her memoir, "A Stolen Life," quickly climbed to the top of the bestseller lists when it was released in 2011. Ms. Smart's memoir is expected to do the same.