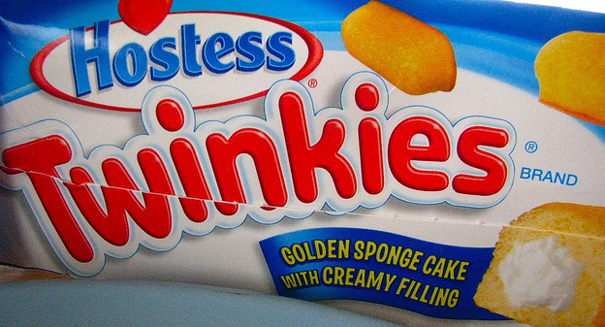 Could it happen?
The company that makes Twinkies, Hostess Brands Inc., is reportedly preparing to shutter its factories, leaving thousands of workers without jobs just as the holiday season kicks into full swing.
The company, which announced its intention to shutter its plants earlier this month, on Wednesday was granted approval to begin liquidating assets.  The announcement followed attempts by company to reach a deal with the Hostess' bakers union on Tuesday.  Judge Robert Drain on Wednesday approved the company's request to shut down its business and sell assets and fire nearly 20,000 employees.  Judge Drain presided over a confidential mediation session with Hostess and the bakers union, which he said they participated in with good faith.
"The fact that they were not able to reach agreement does not indicate anything to the contrary," he said. "It's a free country, and so people are free not to agree."
With 18,500 workers, Hostess has twelve different unions, which has about 5,600 members on the bread and snack item production lines, and the International Brotherhood of Teamsters, which represents about 7,500 route sales representatives, drivers and other employees.
Hostess Brand Inc. expressed remorse for having to eliminate the nearly 20,000 employees, saying the move was necessary.
"This is a tragedy," Hostess attorney Heather Lennox told the court. "But the reality was that the company could not survive without those concessions."
"We deeply regret the necessity of today's decision, but we do not have the financial resources to weather an extended nationwide strike," said CEO Gregory F. Rayburn in a statement on Friday morning. "Hostess Brands will move promptly to lay off most of its 18,500-member workforce and focus on selling its assets to the highest bidders."
The announcement of the Twinkies' demise has been met with both laughter and concern. In a piece published Wednesday, Marketplace offered up the opinion that taxpayers should step in and offer Hostess a "bailout,' referencing the popular plan to keep the nation's banks afloat during the Great Recession in 2008.
"An America without Twinkie would be like an America without Bank of America. If taxpayers can love bankers, what more will they do for their childhood friends, Twinkie The Kid, Fruit Pie The Magician, King Ding Dong, Captain Cup Cake, Chief Big Wheels and Happy Ho Ho?" wrote the website.
One individual even went so far as to post a petition on Whitehouse.gov titled "Nationalize the Twinkie industry."
"We the undersigned hereby request Barack Obama to immediately nationalize the Twinkie industry and prevent our nation from losing her sweet, creamy center," the petitioner writes.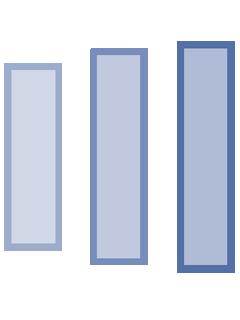 Meanwhile, consumers all across the nation have flocked to stores in an attempt to grab the last of the bakery delights. Stores around the country as early as Monday said they had sold out Hostess Brand items. Retailing there for $4.29 for a box of ten Twinkies, one eBay seller sold a box for $59.99. Other boxes were on sale for $100 or more, according to ABC News.
Hostess filed for bankruptcy in January, its second trip to bankruptcy court since 2004. It previously emerged from restructuring in 2009 after a four-and-a-half year process. The company is now controlled by a group of investment firms, including hedge funds Silver Point Capital and Monarch Alternative Capital.
Visit NBCNews.com for breaking news, world news, and news about the economy