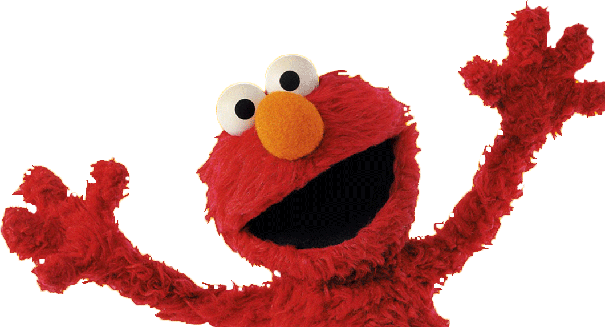 Kevin Clash resigns in the aftermath of allegations that he had an underage sexual relationship.
Kevin Clash, the voice of and puppeteer for the beloved "Sesame Street" character Elmo, has resigned, reports The New York Times. The Elmo puppeteer has left his workplace of 28 years a little more than a week after a Pennsylvania man accused Mr. Clash of having an underage sexual relationship with him when he was 16.
To make matters worse for the Elmo puppeteer, TMZ reported Tuesday that a second man has accused Mr. Clash of having an underage sexual relationship with him. TMZ also said that Mr. Clash's second accuser is suing the Elmo puppeteer for $5 million.
"Sesame Workshop's mission is to harness the educational power of media to help all children the world over reach their highest potential," Sesame Workshop said in a statement Tuesday. "Kevin Clash has helped us achieve that mission for 28 years, and none of us, especially Kevin, want anything to divert our attention from our focus on serving as a leading educational organization. Unfortunately, the controversy surrounding Kevin's personal life has become a distraction that none of us want, and he has concluded that he can no longer be effective in his job and has resigned from Sesame Street. This is a sad day for Sesame Street."
The Elmo puppeteer had originally planned to return to work because the first man to accuse him of an inappropriate sexual relationship recanted last week, saying the two had an "adult consensual relationship."
"I have loved every day of my 28 years working for this exceptional organization," Mr. Clash said in a statement, obtained by USA Today. "Personal matters have diverted attention away from the important work Sesame Street is doing, and I cannot allow it to go on any longer. I am deeply sorry to be leaving and am looking forward to resolving these personal matters privately."
The New York Times notes that production of "Sesame Street" was not impacted by Mr. Clash's leave of absence because the Elmo puppeteer was helping the show's producers find other puppeteers who could fill in as a substitute Elmo. The newspaper concludes that Mr. Clash's resignation is unlikely to affect production of "Sesame Street" because of the puppeteer's efforts to find a suitable replacement.