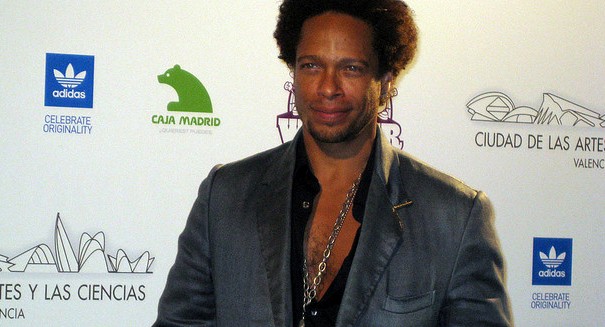 Former "CSI" star Gary Dourdan is having some money troubles.
Former "CSI" actor Gary Dourdan has filed for bankruptcy, according to TMZ. The bankrupt actor filed for Chapter 11 on August 30. Mr. Dourdan reportedly has more than $1.8 million in assets, but owes his creditors approximately $1.73 million.
TMZ noted that Mr. Dourdan owes most of his debt to banks, including Union Bank. The mortgage on the actor's home is reportedly held by Union Bank.
The former "CSI" actor has numerous assets, including $4,000 in furniture, $1,500 in clothes and $500 in watches.
TMZ reported that Mr. Dourdan's income after expenses is only $321 a month, even though the former "CSI" actor earns $14,883 a month on average.
While Mr. Dourdan "anticipates major acting roles" in the near future, cbs42.com pointed out that the actor has not had a significant film or TV job since his "CSI" character, Warrick Brown, was killed off in the season nine premiere four years ago.
However, Deadline reported in August that the former "CSI" actor will recur on ABC's summer 2013 soap "Mistresses." The news outlet noted that Mr. Dourdan will play a detective who will "cause trouble" for two of the four women on the show.
When it comes to bankruptcy, Mr. Dourdan certainly is not alone among Hollywood actors and movie stars. In 2009, a number of Hollywood stars, several famous baseball players and the daughter of the late mob boss John Gotti filed for Chapter 11.
In an article about the bankrupt stars, ABC News reported that Stephen Baldwin, Lenny Dykstra, Jose Canseco and Victoria Gotti had all filed for Chapter 11. Reuters reported at the time that Mr. Baldwin owed creditors more than $2 million. The brother of Alec Baldwin also reportedly owed $1.2 million on two mortgages for his house in New York. In addition, the actor owed $70,000 in credit card debt and more than $1 million in taxes.
Given the lifestyles of actors and sports stars, filing for Chapter 11 is not all that uncommon.