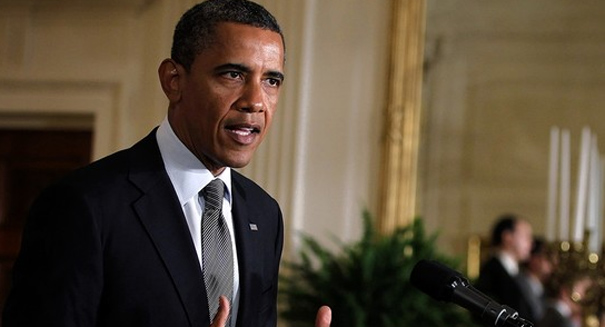 President Obama sheds tears in a heartfelt tribute to his campaign team.
Speaking to supporters at his Chicago campaign headquarters, President Barack Obama offered a heartfelt thanks to supporters, shedding tears as he reflected on his last campaign.
The video, released by the campaign on Thursday, shows the president thanking supporters, saying their experience reminded him of why he entered politics and, ultimately, why he decided to run for president in 2008. Mr. Obama becomes emotional when he says that even before the election results, he felt the work he had done "had come full circle." He tells staff members that he is proud of the work they did, then pauses to wipe away tears.
"I became a man during that process. And so when I come here and when I look at all of you, what comes to mind is not that you guys actually remind me of myself, it's the fact that you are so much better than I was, in so many ways," Obama said.
In a rare personal moment, the president reflects on the work of his campaign and the individuals volunteering over the past eight years, saying the experience had left him humbled.
"It's not that you guys actually remind me of myself — it's the fact that you are so much better than I was," the president told staffers and volunteers, with longtime political adviser David Axelrod standing off to the side. "What Bobby Kennedy called the ripples of hope that come out when you throw a stone in a lake, that's going to be you."
"I'm absolutely confident that all of you are going to do just amazing things in your lives," Mr. Obama continued. "Your journey is just beginning, you're just starting."
The video was filmed Wednesday afternoon when Mr. Obama traveled to his campaign headquarters after winning re-election late Tuesday. Mr. Obama defeated Republican presidential candidate Mitt Romney.
Mr. Obama's victory on Tuesday ushered in a series of questions for top Democrats, many of whom are already preparing for campaigns in 2014 and 2016. Speaking Thursday, Mr. Obama's political advisers said they would be discussing with his supporters how to move forward, but they suggested that potential Democratic candidates in coming elections could not assume the Obama ground apparatus would be automatically at their disposal.
"You just can't transfer this," said David Plouffe, a senior White House adviser who managed Obama's campaign four years ago.
"People are not going to spend hours away from their families and their jobs, contributing financially when it's hard for them to do it unless they believe in the candidate."
Jim Messina, Mr. Obama's 2012 campaign manager, said his team would initiate a process with the volunteers.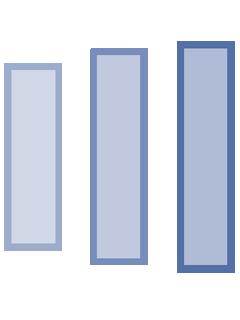 "We're going to go through a process with our supporters and have a conversation with them about what they want to do next, and we've always listened to the ground game, listened to our supporters," he said. "We are going to spend some time learning the lessons from the other night before we start thinking about 2014 or 2016."