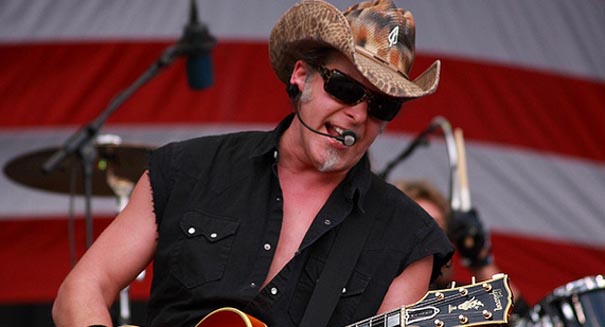 American rock musician Ted Nugent goes off on an anti-Obama rant after President Obama is reelected to his second term.
American rock musician Ted Nugent was not happy with the presidential election results. After learning that President Barack Obama had defeated Republican presidential nominee Mitt Romney in the 2012 presidential election, Mr. Nugent took to Twitter to express his disgust with the election results.
Mr. Nugent endorsed Mr. Romney in March, tweeting his support for the Michigan native: "After a long heart and soul conversation with Mitt Romney today I concluded this good man will properly represent we the people and I endorsed him."
Although the "Cat Scratch Fever" singer told the Texas Tribune that he preferred Texas Republican Governor Rick Perry, he was quick to throw his support behind the former Massachusetts governor.
"Dear God in heaven America vote Mitt Romney Paul Ryan Republican and save America," he tweeted on the day of the election.
After seeing the election results, the tone of Mr. Nugent's tweets quickly changed.
"Pimps whores and welfare brats and their soulless supporters have a president to destroy America," the rocker tweeted, saying in another, "Good luck America you just voted for economic and spiritual suicide. Soulless fools."
Not only did the rocker endorse Mr. Romney, but he spoke in support of the candidate at a National Rifle Association conference in April.
"If Barack Obama becomes the president in November again, I will either be dead or in jail by this time next year," Mr. Nugent told audience members, according to The New York Times. If he stays true to his word, the election results were certainly not good news for the "Motor City Madman."
Although the Romney campaign never mentioned Mr. Nugent by name, they issued a rebuke of the rocker's remarks. "Divisive language is offensive no matter what side of the political aisle it comes from," said Romney spokeswoman Andrea Saul. "Mitt Romney believes everyone needs to be civil."
"By no stretch of the imagination did I threaten anyone's life or hint at violence or mayhem," Mr. Nugent said in an effort to explain his remarks, according to the Detroit Free Press. "Metaphors needn't be explained to educated people."
Mr. Nugent isn't alone when it comes to celebrities ranting about the election results. New York real estate mogul Donald Trump had a melt down of his own after learning of Obama's victory.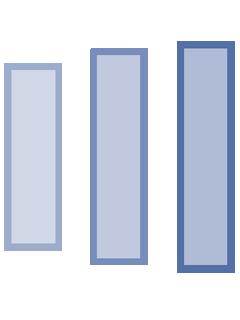 "Let's fight like hell and stop this great and disgusting injustice! The world is laughing at us," Mr. Trump said in one tweet. "He lost the popular vote by a lot and still won the election. We should have a revolution in this country," the reality TV star said in another.
For the time being, Mr. Trump has refused to apologize for his anti-Obama rant on Twitter.
The reactions of Mr. Nugent and Mr. Trump, while certainly not reflective of the Republican Party as a whole, seem to highlight the divisiveness of American politics. Only time will tell whether that divisiveness will fade during the president's second term.