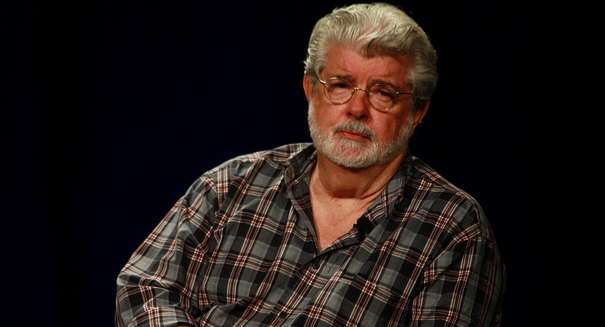 Samuel L. Jackson believes that George Lucas "got cheated" on Disney's Star Wars deal.
Hollywood actor Samuel L. Jackson slammed Disney's Star Wars deal, telling a TMZ reporter that George Lucas "got cheated." When the reporter asked Mr. Jackson if the former CEO of Lucasfilm deserved more for the company he founded, "The Avengers" star said, "yeah." When the reporter noted that "that's a lot of money," Mr. Jackson said, "not to some people."
According to Mr. Lucas, the creator of Star Wars had his own reasons for selling Lucasfilm to Disney. In a short video posted on StarWars.com, Mr. Lucas explained why he sold Lucasfilm to Disney.
"I felt that I really wanted to put the company somewhere in a larger entity which could protect it," Mr. Lucas said. "Disney is a huge corporation. They have all kinds of capabilities and facilities, so that there's a lot of strength that is gained by this."
It was reported earlier this week that Disney is purchasing Lucasfilm for $4 billion. USA Today reports that Lucasfilm is 100 percent owned by the creator of Star Wars.
"This is one of the great entertainment properties of all time, one of the best branded and one of the most valuable, and it's just fantastic for us to have the opportunity to both buy it, run it and grow it," said Disney CEO Robert Iger in a statement.
While many Star Wars fans will disappointed to learn that the fate of the Star Wars franchise will no longer be in Mr. Lucas' hands, the former CEO contends that he agreed to the purchase because Disney can protect the films for future generations of Star Wars fans.
"I'm doing this so that the films will have a longer life, and so that more fans and people can enjoy them in the future," Mr. Lucas added. "It's a very big universe I've created and there are a lot of stories that are sitting in there."
It turns out that Mr. Jackson and legions of Star Wars fans weren't the only ones surprised by the director's decision to sell Lucasfilm. Mark Hamill, who played Luke Skywalker, had no idea that Lucasfilm was for sale.
"Oh my gosh, what a shock that was! I had no idea that George was going to sell to Disney until I read it online like everybody else. He did tell us last summer about wanting to go on and do VII, VIII, and IX, and that Kathleen Kennedy would be doing them," Mr. Hamill told EW.com.
Mr. Lucas will now be the second-largest non-institutional shareholder of Disney, reports Bloomberg News. Despite a huge payday, Mr. Lucas will donate most of the money to charity. The Hollywood Reporter says that the former CEO of Lucasfilm may put his money into the George Lucas Educational Foundation, a new foundation or an existing charity.