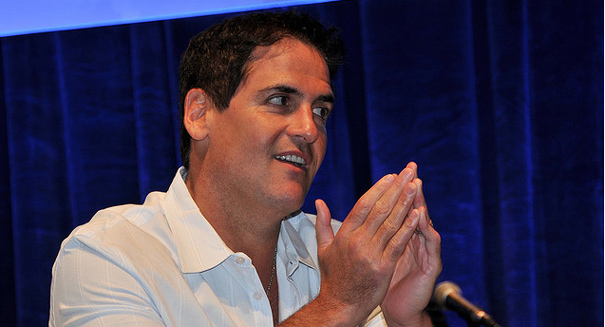 Businessman Mark Cuban offers his thoughts on presidential politics.
Billionaire and Dallas Mavericks owner Mark Cuban is making an attempt to answer a question being asked by Republicans and Democrats: are you better off now than you were four years ago?
Writing on Wednesday, Mr. Cuban said that Americans are undoubtedly better off than they were four years ago. The Dallas investor, citing the financial crisis of 2008, said that the current economic climate is far better than the months leading up to the 2008 election.
"Four years ago we were worried about whether or not our financial system would fail. We were worried about whether the auto industry would fail. We were worried about whether or not housing would drop to zero and we were concerned with whether or not it would ever come back. We were concerned with what the bottom in job losses would be and whether or not there even was a bottom," wrote Mr. Cuban.
The Dallas billionaire, in a posting on his blog, also took time to slam U.S. politicians, calling on President Obama and Republican presidential nominee Mitt Romney to provide specific policy proposals and refrain from political attacks.
"Can we please change the discussion to – What comes next ? What specifically can be done to create jobs ? I want to know the details of what both candidates plan to do. And please don't tell me that you are going to 'Create 12 million jobs.' That just costs you credibility. Tell me how you are going to create jobs. Specifically," wrote Mr. Cuban.
Mr. Cuban's posting comes as Democrats opened the first night of the 2012 national convention attempting to convince voters that Mr. Obama's policies have left them better off. Republicans have argued that policies promoted and put in place by the Obama administration have left voters in a worse position.
While Mr. Cuba's posting could be read as an endorsement of the Obama administration, the Dallas billionaire has criticized Mr. Obama in the past. Speaking earlier this year, Mr. Cuban said he supported Mr. Obama in 2008, but added that since then "he's obviously done a lot of things wrong. I think he was dealt a bad hand when he took over, but I think at some level  he was too smart for his good."