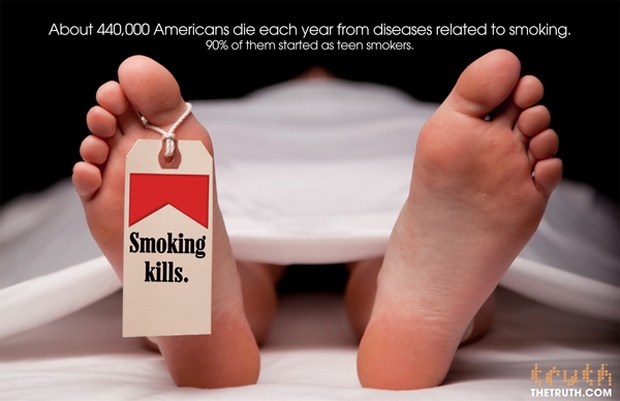 A profound social divide threatens to unravel the enormous progress made in eliminating one of the nation's most dangerous health threats.
It's a dirty little secret that many anti-smoking advocates tend to downplay:  Despite record declines in cigarette smoking by most Americans over the past decade — thanks largely to high-profile "cessation" campaigns — some smokers aren't abstaining or even cutting back, at least not in overwhelming numbers.
Research shows that these holdouts tend to be poorer than average, less well educated and often residents of rural areas.  They are also disproportionately of minority ethnic backgrounds.
It's not that this segment is completely unaware of the health dangers of cigarettes, much less the high cost of their habit.  But they are refusing to quit at the same high rates as other segments.
The numbers are stark.  Since 1966, two years after the US Surgeon General first issued a public warning that cigarette smoking "could be hazardous to your health" the rate of tobacco use has declined by 83% among Americans with a college degree.  But among those with just a high school degree, the decline was just 52%.
And among those without a high school diploma, it was just 39% — less than half the level of the most educated group.
Today, just 15% of all Americans still smoke cigarettes.  However, among those with less than a high school diploma, the rate is nearly three times as high.  And lung cancer rates among this latter segment are twice as high as the rate among more educated urban dwellers.
In other words, poor and less-educated Americans are smoking more and dying more than any other demographic group.  The question is why.
Many public advocates are quick to blame the tobacco companies – for good reason.  After settling a slew of high-profile lawsuits that diverted billions of tobacco profits into "cessation" campaigns, many companies have targeted pro-tobacco advertising at some of the most vulnerable segments of the populace, data shows.
And because tobacco ads have been banned from the airwaves and few are found on billboards, tobacco companies have increasingly relied on new advertising vehicles such as storefront signs and displays in gas stations and convenience stores.
Companies are also getting more sophisticated in their targeting of niche consumer segments, especially women.  A 2014 study found that companies had singled out military wives, low-income inner-city minority women, 'discount-susceptible' older female smokers and less-educated young white women.
Strategies for reaching these segments included distributing discount coupons with food stamps as well as discount offers at point-of-sale and through direct mail to keep cigarette prices low.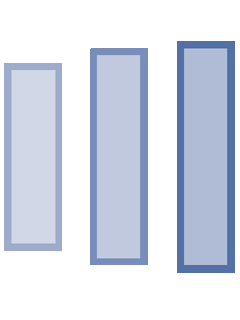 Tobacco companies have also developed advertising campaigns that capitalize on the status anxiety of low-income smokers, especially African-Americans.  Contrary to many negative portrayals of African Americans in the mainstream media, cigarette ads present images of African Americans who are happy, confident, successful, attractive, "hip," and independent.
And tobacco companies have also sought to "co-opt" African-American civil rights groups, providing these groups with large annual donations and positioning themselves as supporters of Black "advancement."
Advocacy groups have been exceedingly slow to address the ethnic and class dimension of smoking.  And in fact, it's proving harder to obtain grants for targeted cessation campaigns now that smoking rates overall have declined.  One new campaign, sponsored by the group Truth, and featuring popular Black actress Amanda Seales, feels it's found the perfect new strategy: Stigmatize the tobacco companies for deliberately "profiling" Blacks and other communities, including the LGBTQ and the mentally ill, for expanded cigarette sales.
Unlike anti-smoking magazine and newspaper ads – many of which have proven successful with higher-income Americans – the Seales message is delivered via You Tube.  That's hardly surprising, as social media is twice as likely as traditional advertising to get youth, including minority youth, to stop smoking.
And by focusing on racism, the sponsors hope to break through the internalized stigma that leads many disempowered African-Americans and other poor people to blame themselves for conditions in their communities, or simply to ignore them.
Still, it's going to take more than publicity campaigns to see low-income cigarette-dependent hold outs reduce their smoking levels.  Past research suggests that only "comprehensive" tobacco control policies that combine government excise tax increases and sales restrictions with "smoke-free" workplaces and restaurants and extensive education at the grassroots level, especially in schools, is likely to shift the needle.
And with tobacco companies beginning to promote vaping as a supposed "safe" and "clean" alternative to tobacco — with less regulations and research to challenge their arguments — there is a renewed urgency to develop measures to reduce smoking across the board.
Make no mistake:  the impact of cigarette smoking on low-income households is profound.  In New York, a market where cigarette prices are relatively high, one study found that low-income households spent a whopping 24% of their annual income on cigarettes.  At this level, smoking is a more than just a long-term disease threat; it's also an obstacle to day-to-day survival.
By adding to the destabilizing pressures on low-income households, smoking only accentuates the stresses of poverty and creates the conditions for other problems, including cross-addictions to alcohol and drugs, domestic violence, indebtedness, and welfare dependency.
There is no quick fix for reducing cigarette smoking among the nation's poor.  But America needs to get out of denial and recognize the profound social divide that threatens to halt — and even unravel — the enormous progress made in eliminating one of the nation's most dangerous health threats.