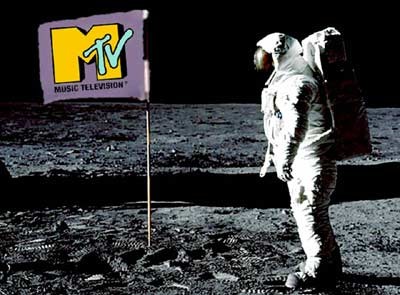 Since January 1, 2016, we have mourned the passing of many greats who defined pop culture in the 80s and 90s, reminding us of entertainment's inspirational power.
2016 has come to be known as the year that took 1980s and 1990s entertainment icons without sympathy. Savage in the eyes of the millions who have mourned the losses of entertainers including  Prince, Phife Dawg, Tommy Ford, and more recently George Michael, Ricky Harris, and Carrie Fisher.
According to the online Oxford Dictionary, pop culture is modern popular culture transmitted via the mass media and aimed particularly at younger people.
Yet these losses and our reactions are reminders that pop culture does more than simply entertain. It shapes our perception of the world. It inspires and uplifts us.
The 1980s and 1990s marked a shift in how we consumed media and ultimately the presence of pop culture in our lives. Music became visual, television shows became reflections of possibility, and athletes became influencers of fashion. And with the advent of cable television, latchkey kids, and a widening generation gap that starkly divided this era from those before it, pop culture was everywhere and influencing everything.
While the nonphysical transitions of Prince and Muhammad Ali hurt, it was the passing of Alan Thicke earlier this month that reminded me of pop culture's influence on my life's path. I am an author and clinical psychologist, who can say without hesitancy artists, TV shows, and movies of the 80s and 90s, inspired many of my life decisions. Here are five examples of pop culture's profound impact on my life and life's work.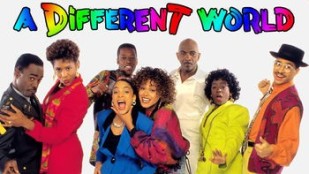 Attending an HBCU
A Different World was a Cosby Show spin-off set at the fictional Historically Black College Hillman. Airing from September 24, 1987 to July 9, 1993, A Different World was a sitcom that provided a view into the lives of Black College students, using storylines and characters to highlight HBCU culture and traditions.
A Different World was not my introduction to Historically Black Colleges and Universities. My mother, aunts, uncle, and cousins were all HBCU grads by the time I reached my senior year in high school. However, I can say A Different World influenced my decision to attend an HBCU as much as the family legacy did. A Different World illustrated the bonds made between the students at HBCUs, as well as the connection to faculty and the importance of legacy. In the Fall of 1997, when I entered Wilberforce University, the first HBCU, my classmates shared similar testimonies of how A Different World influenced their college choices.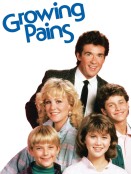 Introduction to the Mental Health Field
Dr. Jason Seaver was the fictional father of three (or four depending upon the season) on the TV sitcom Growing Pains, which aired from 1988 to 1992. Although this character seemed to be the furthest away from who I was as an elementary school student, I connected to him the most. Like many girls my age, I thought Mike Seaver was cute and I had "the poster", but I watched the show for Dr. Seaver, a psychiatrist who practiced out of his home.
Though interactions with his clients were rarely part of the storyline, just knowing such a profession existed sparked something inside me. I began to ask questions about what a psychiatrist was and how someone went about becoming one. This research led me to the field of psychology. By the time I was in the 6th grade, I knew I would become a psychologist who worked with children.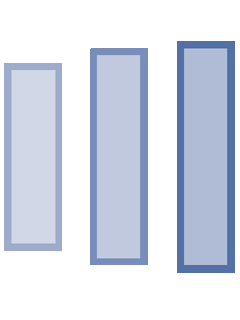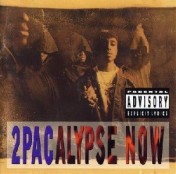 The Power of Rap Lyrics
Tupac Shakur (2Pac) was a rapper, poet, actor, and activist, whose career spanned from 1990 until his murder in 1996. Rising to national prominence as a solo artist with the release of the album 2Pacalypse Now in 1992, his gritty lyrics reflected his revolutionary lineage and gave voice to various realities of life in 1990s America.
Brenda's Got a Baby, the album's first single, was about Brenda, a 12-year-old girl having a baby. At the time of its release, I was 12 and my classmate was pregnant. Brenda's Got a Baby explored systemic forces that affected Brenda's fate, and though my mother was not a fan of rap, the lyrics fostered discussion between us. This experience laid the foundation for my pioneering work in the field of Hip Hop Therapy and the creation of H.Y.P.E.: Healing Young People thru Empowerment.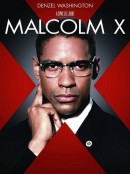 Using Autobiographies as Road Maps
In 1992, Spike Lee brought the story of Malcolm X to the big screen. This epic film staring Denzel Washington as Malcolm X, shifted so many areas of popular culture, from music to fashion. Malcolm X sparked great racial pride among many young Black Americans, particularly within Hip Hop culture. Rocking t-shirts and hats baring a large "X" became trendy and speaking up against racial oppression became more common.
Like many of my peers, I was excited to see a movie about a Black leader bold enough to stand up to white supremacy. I expected to be inspired, which I was. Yet the movie left me with more questions, leading me directly to the book "The Autobiography of Malcolm X." Beyond learning more about the life of Malcolm X, this book introduced me to the power housed within autobiographies, now my favorite literary arts genre. Since then, I have used autobiographies from countless figures to guide my life and career decisions.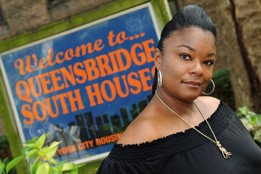 Creating My Lane Within the Field of Psychology
Roxanne Shanté began her trailblazing career as a rapper in 1984 at the age of 14 with the song "Roxanne's Revenge." She is recognized as a pioneer within Hip Hop culture.
As a new doctoral student in 2003, I rediscovered Roxanne Shanté who had emerged as "artist/psychologist" Dr. Roxanne Shanté. At the time, I was seeking all the inspiration I could find as I began my doctoral dissertation, which was stretching the boundaries of Hip Hop culture and psychology. Discovering Dr. Roxanne Shanté was a breath of fresh air that carried me for four years. In 2007, I had the honor of publicly thanking her for the inspiration.
In 2009, less than a year after earning my Doctorate of Clinical Psychology degree, The Daily News revealed Roxanne Shanté completely fabricated the story about being a psychologist. She and I had a brief phone conversation about the revelations and I again thanked her for the inspiration. Her fictional storyline, made me believe that anything was possible, and my current reality was confirmation. I was a clinical psychologist, and the dissertation that connected us was soon to be my first book and the foundation of my career.