As we enter the final stretch of the 2016 U.S. Presidential Election, it is only fitting we give a nod to "The Culture." After all, it is Hip Hop History Month.
Real gangstas go to the polls.

~Larry Hoover "Real Gangstas"
November is Hip Hop History Month. It is a time to create, learn, and honor Hip Hop's history and recognize those who have contributed to the culture. Hip Hop evolved from the energy generated by the Civil Rights Movement, and it remains a viable force in the fight for justice, even within politics.
Throughout the 21st century, especially during presidential elections, we have seen a rise in the active participation of the Hip Hop community. From Diddy's "Vote or Die" Movement in 2004, to Jay Z campaigning for the Democratic Presidential nominee from 2008-2016, and even Killer Mike endorsing Bernie Sanders during the Democratic primary, Hip Hop's presence has been widely felt. While often criticized for its lack of social consciousness, Hip Hop History Month is a time to remind ourselves of the culture's activist history and power.
Hip Hop culture has been a political voice of the voiceless since its inception in the 1970s. Songs like "The Message" by Grandmaster Flash and the Furious Five and "F*** the Police" by NWA shed light on 1980s social issues, that continue to impact our nation and were addressed by most 2016 Presidential candidates. In the 1990s, artists such as Chuck D and KRS-One used their platforms to empower those within the culture, and call out questionable practices by elected officials. Rappers including Sister Souljah and Tupac Shakur became targets during political speeches due to their unapologetic stances on social justice issues. Unlike today, the hottest rappers received no love during election season, yet this only fueled the growth of Hip Hop culture's political influence.
During this Hip Hop History Month, as we count down the final hours of a one-of-a-kind election cycle, it is only fitting we highlight the political side of Hip Hop culture. Here are five rap verses spanning three decades all about voting, to remind us this too shall pass and the real work begins now.
Lastly, do yourself a favor and vote on November 8th. From experience, I can tell you there is nothing sicker than seeing the worst candidate win after staying home on Election Day.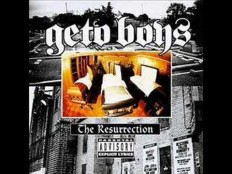 Geto Boys
Plus they only come around to the black folks
When they run they campaign and they lack votes
Once you vote em in they don't know
Once you vote em in they can't do jack for you
I guess it's true when they tell me you don't fight fair
You turn my ghetto fantasy into a nightmare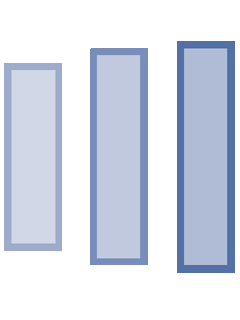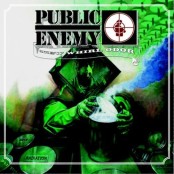 Public Enemy
According to the word on the streets
The votes were bought to insure the presidency
Let's see.. the election was privatized
Co-operation control the votes and they're lying before your very eyes
Rienforce the lie, on CNN, Fox, 9 Live at 5 @ 5
As far as the public domain
National elections have been taking out of the public Brain
The publics insane, if the facts still remain the same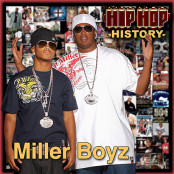 Master P Ft/ Lil Romeo
Medgar Ever…
Took us to the promised land
While we running round here
With guns in our hands
Don't even exercise…
Our right to vote
And blame the government
Cause our people still broke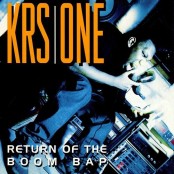 KRS-One
The same governments tellin' people to vote
I pray to God because the people have lost hope
You either vote for the mumps or the measles
Whether you vote for the lesser of two evils, you vote for evil
Politics and God are not equal
But the education if you don't guard, is really lethal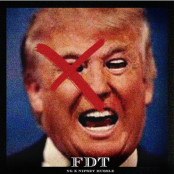 YG ft/Nipsey Hussle
FDT (F*** Donald Trump) (2016) 
Look, Reagan sold coke, Obama sold hope
Donald Trump spent his trust fund money on the vote
I'm from a place where you prolly can't go
Speakin' for some people that you prolly ain't know
It's pressure built up and it's prolly gon' blow
And if we say go then they're prolly gon' go
You vote Trump then you're prolly on dope