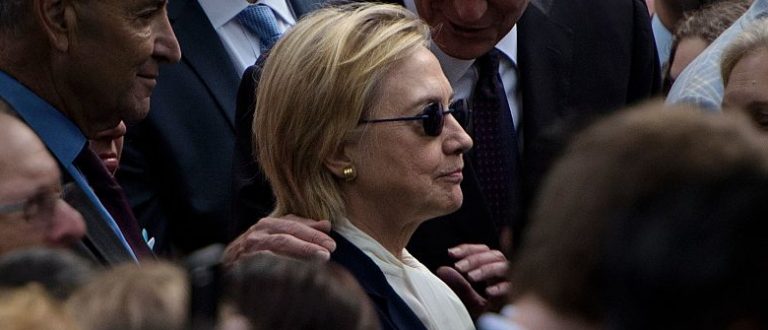 With voter distrust at an all-time time, Clinton's odds of winning in November are fading fast.
Hillary Clinton plans to continue her campaign for the presidency either this week or next. As the party's confirmed nominee, that's her right.
But her recent health scare, in which she deceived virtually everyone about the real severity of her illness and showed extraordinarily bad judgment in continuing her public appearances, can only feed the deep distrust that so many voters, including many Democrats, now feel toward the former First Lady.
Even worse, there is genuine concern about Clinton's ability to withstand the rigors of the last two months of the campaign, to say nothing of the much greater pressure she would face as president if she manages to prevail. With Trump's continuing rise in the polls and with the threat of more medical episodes looming, wiser heads among the Democrats should ignore the self-serving excuses emanating from Clinton's inner circle and take whatever steps might be necessary to replace her as the nominee.
Technically, the person most entitled to replace Clinton would be second-place finisher Bernie Sanders. But there is no actual requirement that he do so and many Clinton supporters would be aghast at the idea.  In fact, it could well split the party.  A more natural "compromise" choice would be Vice-president Joe Biden, who very nearly threw his hat into the ring late last year, only to pull back at the last moment, a decision he says he now regrets.
Biden has three impressive virtues that could make him an attractive last-minute substitute.  One is his reputation for strong values and good character.  Many observers believe that were it not for Clinton's email server and fundraising controversies, and her deceptive handling of them, she may well have put Trump away months ago.  Instead, the constant and powerful stench of scandal has allowed the billionaire real estate mogul to position himself as the more honest and trustworthy candidate, largely offsetting his own high "negatives".
Second, Biden, like Sanders, has authentic working class roots and appeal in states that Trump is seeking to "flip" to the GOP, including Pennsylvania and Wisconsin.  His plain speaking manner and common touch could help stem Trump's impressive inroads with low-income white voters throughout the Rust Belt, including battleground Ohio.  Unless a higher percentage of this demographic, which includes disaffected Democrats, stays loyal, Trump and the GOP will continue to have a real path to victory in November.
Finally, Biden's passionate public belief in the virtues of bipartisanship could prove attractive to independents and undecided voters.  When Biden announced his decision not to run in the Rose Garden last year, he made a pointed reference to Clinton's earlier remarks that she considered the Republicans her "enemy."  "The Republicans are not the enemy, they are the opposition," Biden insisted, in a remark that was widely viewed as a public rebuke of Clinton.
In fact, many Republican in Congress seem to openly admire Biden despite disagreeing with his politics.  That could prove bedeviling to the Trump campaign, which has already bought millions of dollars in advertising that focuses on Clinton.  With just two months left in the race, it won't be easy to reboot this effort let alone develop and target opposition research against a man that more than a few Republicans in Congress consider a "friend."
Biden, in fact, stacks up incredibly well against Trump, according to polls. In late 2015, surveys showed that Biden performed better than Clinton – and even Sanders – in head-to-head competition with the entire GOP field.  Against Trump, Biden had an 18-point lead.  Clinton trailed all GOP candidates except Trump and her lead was relatively small – just as it is currently.
Make no mistake:  Replacing Clinton this late in the game would be a huge gamble.  It would demoralize some Democrats, especially Clinton's female support base. The fact that Biden is so strong on women's issues, including abortion, and has pushed the envelope on gay marriage and other elements of the liberal agenda might be small consolation for having to give up on the dream of the first female president.
There's also the fact that Clinton's already on the ballot in most states and early voting is about to begin.  Is that a definitive roadblock?  Not really. Both parties have periodically replaced their Senate candidates well into October.  And though there's no precedent for doing the same with a presidential candidate, an extraordinary push by the Democrats to replace Clinton would likely overcome any perceived obstacle.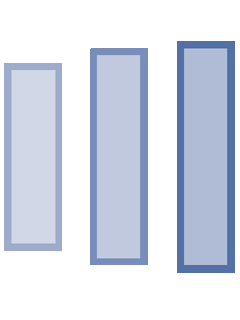 It might seem premature, even reckless, to want to replace Clinton as the party nominee.  But Clinton's health status, on top of the continuing drip-drip of scandal, will cast an even larger – and darker — shadow over the race moving forward.   Acting now could be just the catharsis Democrats need to rejuvenate themselves to win.