NFL NEWS: The injury-plagued Baltimore Ravens pulled one out of the hat on Monday night against the Cleveland Browns by taking a thriller that was decided on the last play of the game.
In what has been a disastrous and injury plagued season, the Baltimore Ravens (4-7) finally managed to have a break fall their way as they stunned the Cleveland Browns (2-9) on the final play of the game. The game was a thriller from start to finish as both teams battled one another with the score changing hands several times.
Browns quarterback Josh McCown suffered a collarbone injury late in the game and was replaced by back up Austin Davis, according to USA Today. With 1:47 remaining in the game and the Browns trailing, Davis launched a 42-yard touchdown pass that tied the game.
Ravens quarterback Matt Schaub, who had already thrown two touchdown passes on the night, was picked off by Cleveland cornerback Tramon Williams on the Baltimore 46, with only 50 seconds left in the game. Davis came back in and tried to get the Browns to within at least field goal range to win the game. There were communication problems with the Cleveland coaches and Davis couldn't get out of bounds to stop the clock on one play, forcing Cleveland to use their last time out.
With just three seconds left in the game the Browns could get no closer than a 51 yards for their kicker Travis Coons. Coons had hit 18 of 18 field goals prior to this attempt. His kick was low off the round and was tipped by the Ravens Brent Urban. The ball was picked up by Raven Will Hill who dashed 64 yards for a touchdown that sealed the win for Baltimore with no time left on the clock.
Many of the Browns fans had come to the game with brown paper bags over their heads and left the stadium in disgust as they witnessed their beloved team lose their sixth game in a row. It was the fifth straight game in which the Ravens have blocked a field goal or a punt.
WEEK 12 NFL POWER RANKINGS
1 – Carolina Panthers
2 – New England Patriots
3 – Denver Broncos
4 – Arizona Cardinals
5 – Cincinnati Bengals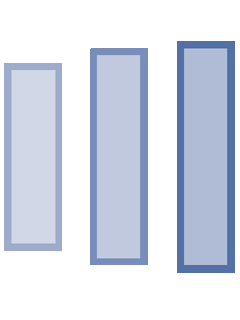 6 – Green Bay Packers
7 – Minnesota Vikings