After aiding the escape of two inmates from an upstate New York prison, Joyce Mitchell, a prison worker, was sentenced on Monday to two to seven years in prison.
On July 28, Mitchell pleaded guilty to two charges that found her in connection with the escape of inmates Richard Matt and David Sweat from the state prison in Dannemora, New York. But during her sentencing, she pleaded through sobs to Judge Kevin Ryan of Clinton County Supreme Court for forgiveness. She swore that the never intended to cause anyone harm during the escape that happened on June 6, according to USA Today.
"If I could take it all back, I would," Mitchell said, reading a two-page handwritten note on yellow paper. "I am still trying to acknowledge my actions and understand why I did what I did."
The escape that Mitchell helped arrange resulted in a three-week manhunt that ended with Matt being shot and killed while Sweat was captured and then charged with escaping from prison.
Mitchell was revealed as having an intimate relationship with Matt. She supplied him with hacksaw blades and other tools to both him and Sweat to help their escape efforts that involved hacking through thick walls and metal pipes.
Her pleas for forgiveness followed her agreed-upon sentence as part of her plea deal. Although she helped the two mean escape from prison, she feared that if she showed up as their escape driver as planned, the two men might have killed her.
"They would have had the vehicle. They wouldn't have needed me," Mitchell said in a teary-eyed interview with NBC Today host Matt Lauer that aired Sept. 18. "I had no intention of ever showing up."
Mitchell claims that her continued support of the men's escape was driven by fear. But part of the plot was to drug her husband with pills in order for the two men convicted of murder to kill him.
"I knew I was in so far that I had to just keep going along with it," she said. "So when Mr. Matt brought me the pills, they were in my drawer at work. And I took 'em home, and I flushed 'em."
After all attempts to change her story from criminal to victim, Ryan scolded her and said that her story was credible.
"At any time you could have stopped the escape from happening," Ryan said.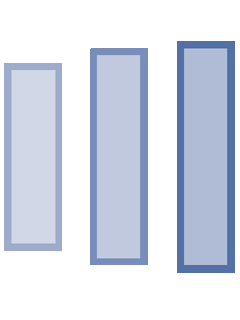 A hearing is set for November which will hold Mitchell accountable for the high costs associated with the escape. The hearing could leave her with a heavy fee, on top of the $6,000 fine on Monday associated with her charges.