A former Ravens cheerleader, Molly Shattuck, 48, has pleaded guilty to raping a 15-year-old boy in Bethany Beach, Delaware last summer.
The Baltimore socialite was a onetime NFL cheerleader. Through sobs, she pleaded guilty in June to one count of fourth-degree rape that holds a maximum sentence of up to 15 years, but with no minimum sentence required, according to USA Today.
"I was the adult, and I'm sorry," Shattuck said through tears before she was sentenced. "I never should have had the conversation with someone else's son and I'm sorry … I will spend the rest of my life making this right."
Back in November of last year she was originally arrested on third-degree charges of rape, unlawful sexual contact and giving alcohol to minors, which was recently reduced to a less serious rape offense. According to police reports, she performed oral sex on the minor boy over Labor Day weekend at the family beach town of Bethany Beach.
Shattuck's own son is the same age of the boy, and the two were friends. According to court records, she connected with the boy over social media earlier last year before the incident. Then over the summer, while at their summer house, Shattuck and the boy exchanged sexualized texts and emails and met in parked cars.
Both the mother and the father of the boy requested from Superior Court Judge E. Scott Bradley that she be sentenced to more than just probation time for her crime.
"What she did to my son is heinous. The fact that she paraded her pedophilia in front of her own son is even more disturbing," the mother said. "Any adult who rapes a child deserves to be in prison. Please hold her accountable."
The victim's father also pointed out to the court that Shattuck personally assured them that their son was in good hands, and would not have access to drugs or alcohol, when their son stayed over at Shattuck's with her son a group of other friends.
"We were a half a mile away," the father said ruefully. "Never did it enter my mind what was happening."
Deputy Attorney General John Donahue also pressed for a heavier sentence.
"This is a classic case of grooming behavior," Donahue said. "This was not a momentary lapse in judgment. The law," he said, "makes no distinction between adult men and adult women who sexually abuse minor children."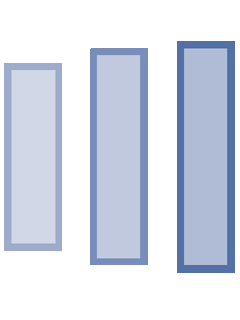 But Bradley ended up only sentencing Shattuck to two years of probation in which she is required to report to a probation center every other weekend for a total of 48 weekends.
In addition to the probation, she was required to pay $10,650 in restitution to the victim's family, will have to register as a Tier II sex offender in Delaware and except for her own three children, is not allowed contact with anybody under the age of 18.