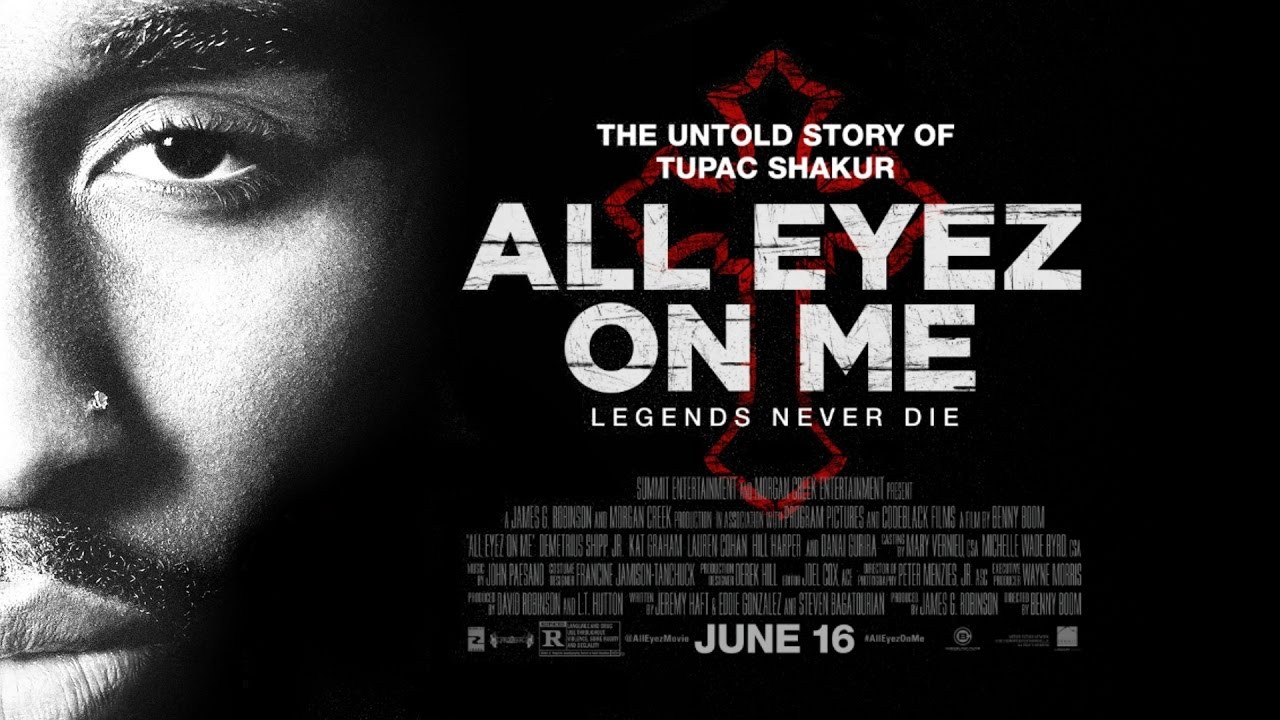 Tupac Amaru Shakur remains one of the world's most recognizable figures over 20 years after his murder. On the 46th anniversary of his birth, his story has finally come to the big screen. These are my reflections.
All Eyez On Me is a revolutionary movie for revolutionary times. Cinematic effect and creative liberties aside, the film captured the spirit of the globally iconic Tupac Amaru Shakur.  A man whose 25 years of life were more complex and mysterious than anything we could imagine.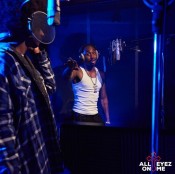 "There are people that want to be heard. That's why I'm here" ~Demetrius Shipp, Jr. as Tupac
The 1980s and 1990s criminalized Black youth. All Eyez On Me vividly illustrates this. The parents and community that once served as our refuge became our enemy, and Tupac became our voice.  Even before he viewed himself as a leader, Tupac decided to use his career to create a new revolutionary platform. Through his music, interviews, and speeches, he called attention to an ignored segment of the population. Through his being, he represented for young Black men and boys, offering them a sense of pride and agency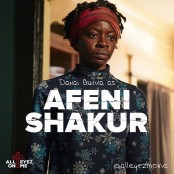 "They want to neutralize him" ~Danai Durira as Afeni Shakur
Today, spiritual warfare is being waged, and the Black community is recognizing things are not as sweet as we were made to believe in the 1990s. All Eyez On Me clearly displays Tupac's courageous position against police brutality, and the circumstances that shaped him. Today, his message is still relevant, and even with receipts justice is not certain, as evidenced by the acquittal of Philando Castille's murderer.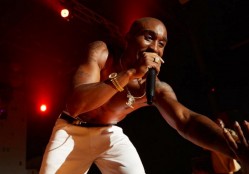 I was fortunate enough to fall in love with Tupac and his music during his lifetime. But even as I watched All Eyez On Me, I had to remind myself of how young Tupac was at various points in his life. The film displayed his passion, drive, and fearlessness, particularly as it related to his career and legacy. Tupac recognized Hip Hop's power in the movement for justice and he left us a blueprint for attaining it. Artistically, All Eyez On Me has repackaged this message for the 21st century.
To say I am a fan of Tupac is an understatement. He shaped my life. At the age of 12, my 12-year-old classmate was pregnant and Brenda's Gotta Baby was just receiving radio airplay. This was divine, as the conversations, it sparked between me and mother were the seeds for my career and legacy. Tupac continued to sow these seeds throughout my middle and high school years, by fueling my revolutionary spirit and belief that Hip Hop was the vehicle that would get the Black community to our destined purpose. Like many, I had very high hopes for All Eyez On Me, and it took viewing the film a second time to truly appreciate it.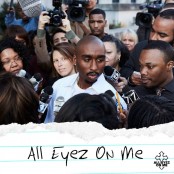 "I'm in God's hands" ~Demetrius Shipp, Jr. as Tupac 
I predict All Eyez On Me will become a classic film, but like its subject, is complicated and full of layers. The goal of the film's creators was to capture the spirit of Tupac by sharing his revolutionary lineage. They achieved this. It is now on us, Tupac's fans, to carry this message and legacy even further. To use the lessons Tupac taught us to elevate our families, communities, and Hip Hop culture. This will be the true testament of the film's success. I am forever grateful for the rose that grew from concrete.