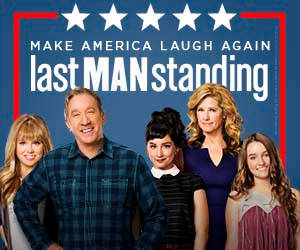 PHOTO: ABC Network ABC cancels Tim Allen's show, Last Man Standing.
I have to admit I was quite saddened to hear the ABC Network canceled its Friday night situation comedy, Last Man Standing, although I can't say I was totally surprised.  I had been reading for years the show was always close to the chopping block, despite winning its time slot for regularly.
Controversy immediately erupted within the conservative media and theorists, because the show's star, Tim Allen, who plays Mike Baxter, is known as an outspoken conservative in the film and TV industry, and some of that thought process often spilled over into the show's dialogue.
You must admit the cancellation of a show that consistently won its time period, even if it was the dreaded Friday night slot, seems a little bizarre.  Even in leftist territory like Hollywood, profitability normally trumps ideology, but the decision was made by executives at ABC and it their business to run as they see fit.
I was a big fan of the show, but not for the rare conservative slant, but because the show was well written and funny, and kept me entertained.  The program was not in the same category as I Love Lucy, by any stretch of the imagination, but it had a Lucy-esque quality in that despite having seen an episode a dozen times and knowing the punch lines by heart, it still brought a smile to your lips and a little chuckle in your throat.
For those unfamiliar with the work, the show revolved around the Baxter family.  Mike, the father of three daughters and co-owner of Outdoor Man, a sporting goods store set in Colorado, his wife Vanessa, a geologist and teacher, and their family, facing problems and issues that resonate with many people today.
As the show began, the oldest daughter, Kristin, was dealing with being an unmarried mother working as a waitress while trying to live an independent life, Mandy, the ditsy daughter trying to find her way in a world she thought revolved around her, and youngest, Eve, a tom-boy that idolized her dad and his beliefs.
As the years progressed, you saw the Baxter family's lives intertwine with the show's supporting characters, as the girls grew to adulthood.  The series also dealt with issues such as racism and bigotry, abusive relationships, and all sorts of situations with humor and understanding.
As ultra-conservative Mike faced family and friend issues with his black neighbors, the Larabee's and his grandson's father, Ryan, an ultra-liberal Canadian, his character stayed true to his beliefs, but eventually seemed to begin to understand how others could have a different perspective.
The girls' lives also taught us great lessons.  Kristin, showed that a mistake early in life did not mean you could not be successful, Mandy taught us that taking the road-less-traveled could also be the correct move, and with Eve, we learned that a young woman could be athletic and independent, and still retain her femininity.
Some of the show's funniest moments revolved around Vanessa, who didn't have a racist bone in her body, but struggled with how to say and do "the right thing" when in the company of minorities, and wound up being more offensive than had she just been herself.
In short, the writers dealt with these issues as most Americans would have, struggling to understand the other's positions, but wanting to work them out without resorting to violence and hatred, another lesson we could learn from the series.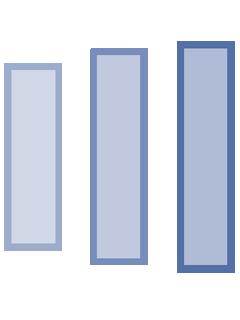 The appealing part of the show for me, being the father of four daughters myself, was the girls' lives did not consist of the constant pursuit of casual sex.  The writers didn't avoid the subject, but didn't fall into the pit of having every punch line reference genitalia or sexual encounters, as do most sitcoms today.
Kudos to the show's developers who conceived a series about a mildly-dysfunctional family that did not have to contain at least one representative from each letter of the LGTBQ community and one instance of every religious and ethnic minority.  And thanks to ABC for keeping the show on for the past six years.  I hope it will find a new home on one of the streaming services.
But I feel like the neighbors we have lived next to for the last few years are moving across country, and despite saying we will stay in touch, we both know we will never see them again.
Whenever I get depressed over Middle East wars, or American politics, I will pull out that old photo album we call syndication, and watch a few episodes of Last Man Standing, to revisit my old friends.
So long, Baxter family.  I will miss you greatly, and hope to see you again.